Do you want to own a useful WordPress Multisite Plugin to develop your site? If your answer is yes, the collection below will be for you. What are you waiting for? Let's start to explore now!
What are the factors of the best WordPress Multisite Plugins?
To be honest, it is not easy to choose the best plugin from a ton of plugins in the market nowadays. However, according to many users, when choosing the plugin, they often base on some factors below:
This plugin has both a free version and a pro version
It is built with many powerful features to meet your demands
The plugin is easy to translate into another language
It is easy to use for those who don't have any professional coding information
And much more
Let's take a look at the listing below to have the right solution for your site.
Top Excellent WordPress Multisite Plugins

WP Multisite Content Copier is one of the most popular WordPress Multisite Plugin that enables you to copy as well as update your pages and posts from a site to another one. In addition, this plugin also allows you to choose the content type and the source site that you want.
Provided features:
Select content type
Select source site you want to copy/update from
Add records per page
Select extra option
Click on the 'Copy/Update' button
Click on the 'Filter' button
Select records you want to copy/update
Select destination sites you want to copy/update.
And more
Highlights:
Works as described
Simple plugin
Almost perfect

This WordPress Multisite Plugin helps you to save a huge amount of time because it gives you the ability to get access to super admin resources. Moreover, you can also insert a custom nav menu into the toolbar through the WordPress Menu System so that it is very suitable to instruct your staff.
Provided features:
Network-wide Themes
Network Settings, Updates, plus Site Upgrade
Multisite aware plugin support
Manage Content
Theme Editor
Add a Custom Nav Menu to the toolbar
Recommended in Multisite
Only visible and accessible for Super Admins
Fully WPML compatible
Highlights:
Must-have plugin
Time saver
Simply Great

Individual Multisite Author is a powerful WordPress Multisite Domain Mapping Plugin that enables you to insert the author biography for every user on a blog basis. Besides, thanks to using this plugin, you can also match different personalities for the description of each site.
Provided features:
Maintain various top-level domains
A custom profile field
Load the "right" description
Match different personalities for each site
Enter the author biography for each user
Highlights:
Simple and clean Plugin
Brilliant

Here is a great tool that enables you to manage your WordPress multisite effectively. Thanks to a backend options page included in this plugin, you are able to adjust plugin permissions for the whole sites of your network. What's more, it also allows you to choose plugins that your site is able to get access to.
Provided features:
Select what plugins sites have access to
Choose plugins to Auto-Activate
Override all these to activate specific plugins
Removes the plugin meta row links
Mass activate/deactivate a plugin
Assign special plugin access permissions
Highlights:
Nice help for multisite
Excellent
Pretty much perfect

If you work with WordPress Multisites, you absolutely need more information and menu items. Therefore, this WordPress Multisite Plugin is for you. It helps you to enhance your network area effectively with a lot of functions. Moreover, you can also alter the admin footer text easily.
Provided features:
Adds Blog and User ID
Enables an 'Add New' link
Adds several useful items
Filter theme list to find your target fast
Adds Favicon to each blog
Show which site has this plugin active
Change Admin footer text for Administrators
Highlights:
A very helpful plugin
Quick and pleasant

Here is a user-friendly, lightweight and powerful WordPress Multisite Plugin that you can use to generate completely configured websites for your site networks. Moreover, you can take any current site on your multisite network and then clone it into a new website which is totally identical.
Provided features:
Copies all pages, posts, custom post types
Copies all uploaded media files
Robust process logging to help
Copies an entire site in seconds
Hook-rich cloning pipeline
Translation ready
Works in the background
Close your tab without interrupting cloning
Advanced validation and preemptive issue detection
Highlights:
Work Great
Save a ton of time

This WordPress Multisite Plugin is very handy and it is suitable for both single WordPress website as well as multisite. There is a large number of functions in this WordPress Multisite Plugin and admin can handle its activities very easily via an entire network. Professional website statistics and analytics are also included in this plugin.
Provided features:
Brute-force attack protection
Backups of your entire site
Images and static files
Elasticsearch-powered related content
Lazy image loading for a faster mobile experience
Unlimited and high-speed video
Secure login
Malware scanning, code scanning
A record of every change
Fast, priority support
Highlights:
Very nice
Effective plugin

WP Multisite User Sync plugin gives you an ability to sync or unsync your users from a site to another one effectively in WordPress Multisite network. What's more, this WordPress Multisite Plugin also helps you to sync the font side register user in case you enable auto-sync.
Provided features:
Bulk sync/unsync users
Sync/Unsync individual user
Sync/Unsync to all site
Auto-sync/unsync in the main site to subsites option
The Frontside register user will sync
Sync/Unsync to multiple sites
Select destination sites
Highlights:
Conclusion
In conclusion, WordPress Multisite Plugin is a useful and outstanding tool for you to manage your multisite effectively. What's more? Don't forget to discover our free WordPress themes to get some beautiful and responsive designs for your WordPress site.
Thank you so much for reading! If you have any questions, please leave a comment below, we will reply as soon as possible!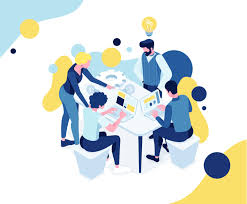 Latest posts by LT Digital Team (Content & Marketing)
(see all)