Are you struggling to choose between 3CX vs Olark software for your website? Don't miss our blog below. In this article, we will provide you with an in-depth comparison between 3CX vs Olark that will be compared based on various aspects. Hence, you will have no difficulty picking out which tool is more suitable for your business. Now, let's check them out.
Introduction
Regardless of whether your business is large or small, you always have to focus on the quality of customer service. QoS doesn't only give you a chance to resolve any issues and address clients' concerns, it also helps foster a more trusting and personalized relationship with your customers. To no surprise, live chat has proven to be an effective, flexible, and reliable communication tool to address customer needs and boost your conversion rates.
The introduction of live chat is really a significant innovation to help businesses better assist customers' inquiries and it often comes at a lower price too! Unlike traditional customer calls, your agents can also have multiple conversations at once, helping complete more requests simultaneously. Nevertheless, many still wonder which is the best live chat software among countless tools?
Currently, 3CX Live Chat and Olark are regarded as the two most remarkable live chat software on the market. In today's blog, we will compare the two solutions based on 4 aspects including main features, ease of use, integrations, and pricing plans, and then give the advantages and disadvantages of each tool. Now, let's check the following sections and find out the best live chat system in this battle.
3CX Vs Olark: Background

3CX is more than a simple WordPress plugin. Founded by Nick Galea in 2005, the company grew from offering an open-standards PBX system to developing an all-in-one communications solution suitable for companies of any size. Equipped with a range of collaboration and call center features it's been trusted by over 600,000 companies and roughly 12 million users. 
3CX Live Chat is only one of the central components of the communication system that is also offered as a free plugin.  
It's equipped with CRM, Facebook, and business SMS integrations allowing you to centralize your communication channels and customer data. However, probably one of the most outstanding features is the ability to elevate a chat into a live call as it works directly with 3CX StartUP. The plan ensures that live chat doesn't work in isolation and has extended functionalities of a small communication system. This is an exceptional offer, especially if you are running a small company, as you can use this software at $0 per year.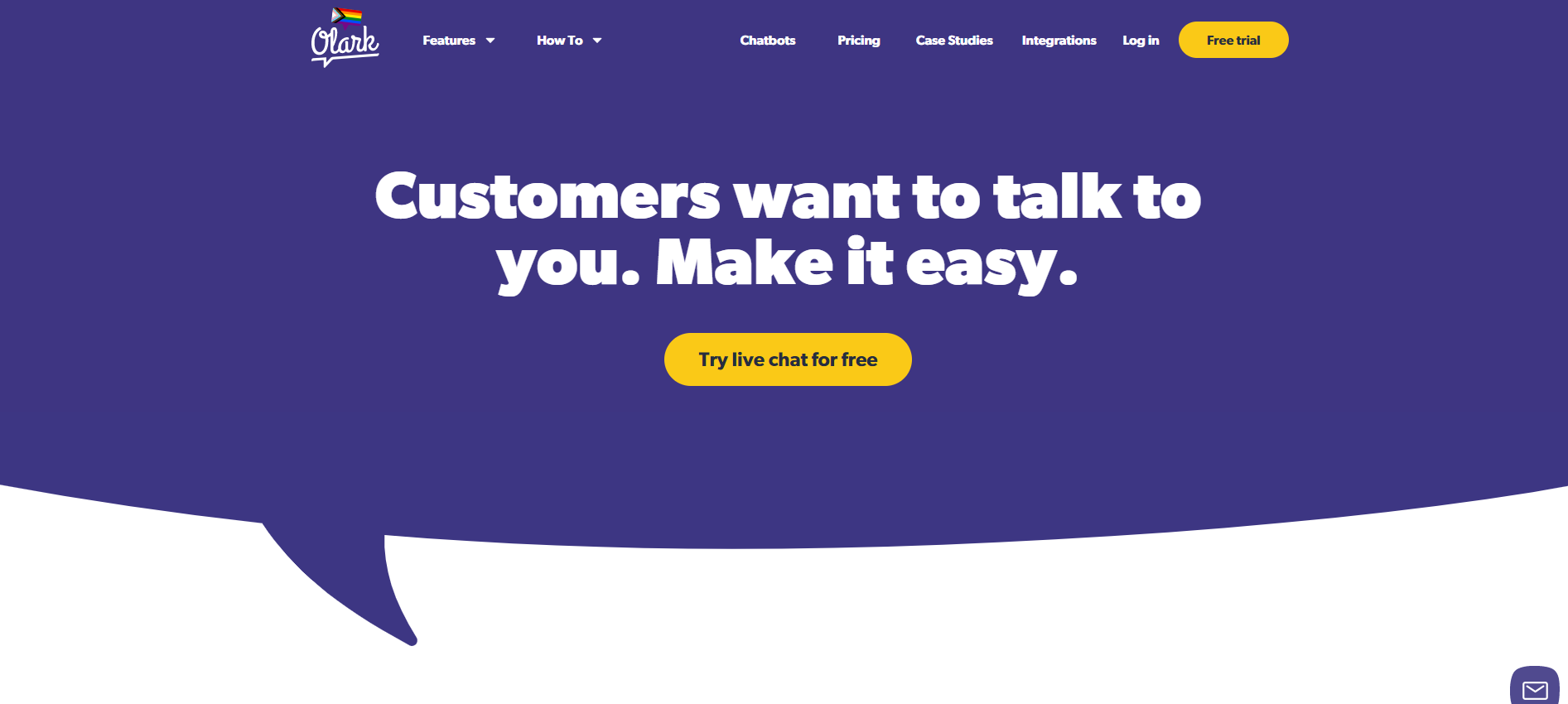 Olark is another strong competitor of 3CX Live Chat. It was established by Ben Congleton, Roland Osborne, and Andrew Fayad in 2007. Currently, Olark serves over 40.000 customers in 170 countries including small businesses, large businesses, non-profits, governments, and much more. This software is also famous for its rich features and easy-to-use interface. It allows you to handle your customers' requirements in an immediate way via calls, and chatbots.
Besides that, this tool also integrates with loads of CRM, eCommerce, and Help Desk platforms to offer you automation, chatbots, and vital customer insights.
Main features
3CX
This software comes with a wide array of powerful features that help you easily keep in touch with each other and customers regardless of their locations and devices.
Here are some outstanding features provided by 3CX:
Elevate your chat into a call
3CX Live Chat integrates the option to turn your live chat into a call to better assist customers with their requests or concerns. A 3CX Talk link is integrated with your 3CX Live Chat, for all calls to go through the browser resulting in no extra charges for you or the client. The visitor can simply choose to convert live chat into a live video or audio call without the need to switch between employees. It helps avoid any confusion and saves customers from having to repeat the issue again!
Thanks to call and chat reporting you can track your productivity and make sure that the messages are dealt with correctly. There are currently three reports available including – queue chat performance, queue agents chat statistics and abandoned chats. These reports can be set up to run on a scheduled basis to improve your business efficiency.
With 3CX Live Chat you can assign chats to a particular agent, or have groups of agents answering to make sure that no chat goes unanswered. It helps to balance out the workflow, especially during peak hours, and attend to your customer in a more consistent and professional manner.
The 3CX Web Client is a great opportunity for businesses to centralize their customer communication. Answer chats, take calls, and integrate your FB and business SMS to have everything in one place without slowing down your website. Available for Android and iOS, it can help you stay productive virtually from anywhere, as long as there is an internet connection.
This is a unique feature of 3CX that is not included in Olark's features. 3CX's video conference feature allows you to hold unlimited enterprise-level video conferencing for 25-250 participants whereas other free software only limits your meeting to 40 minutes. Additionally, this is one of 3CX's greatest features that permit you to set up online meetings via your calendar or connect with your remote teams by using your unique 3CX Meet link.
Olark
Olark also offers plenty of useful and powerful features that make it become one of the most prevalent WordPress live chat plugins.
This is one of the most effective features provided by Olark. This function allows you to view a short view of your chat volume, satisfaction ratings, and agent activities, so you can easily build better marketing strategies as well as make smart staff reasonably in real-time.
Plus, Olark will automatically send you an email to provide live chat reports daily, weekly, or monthly. Hence, you can easily monitor usage trends as well as share them with your team members.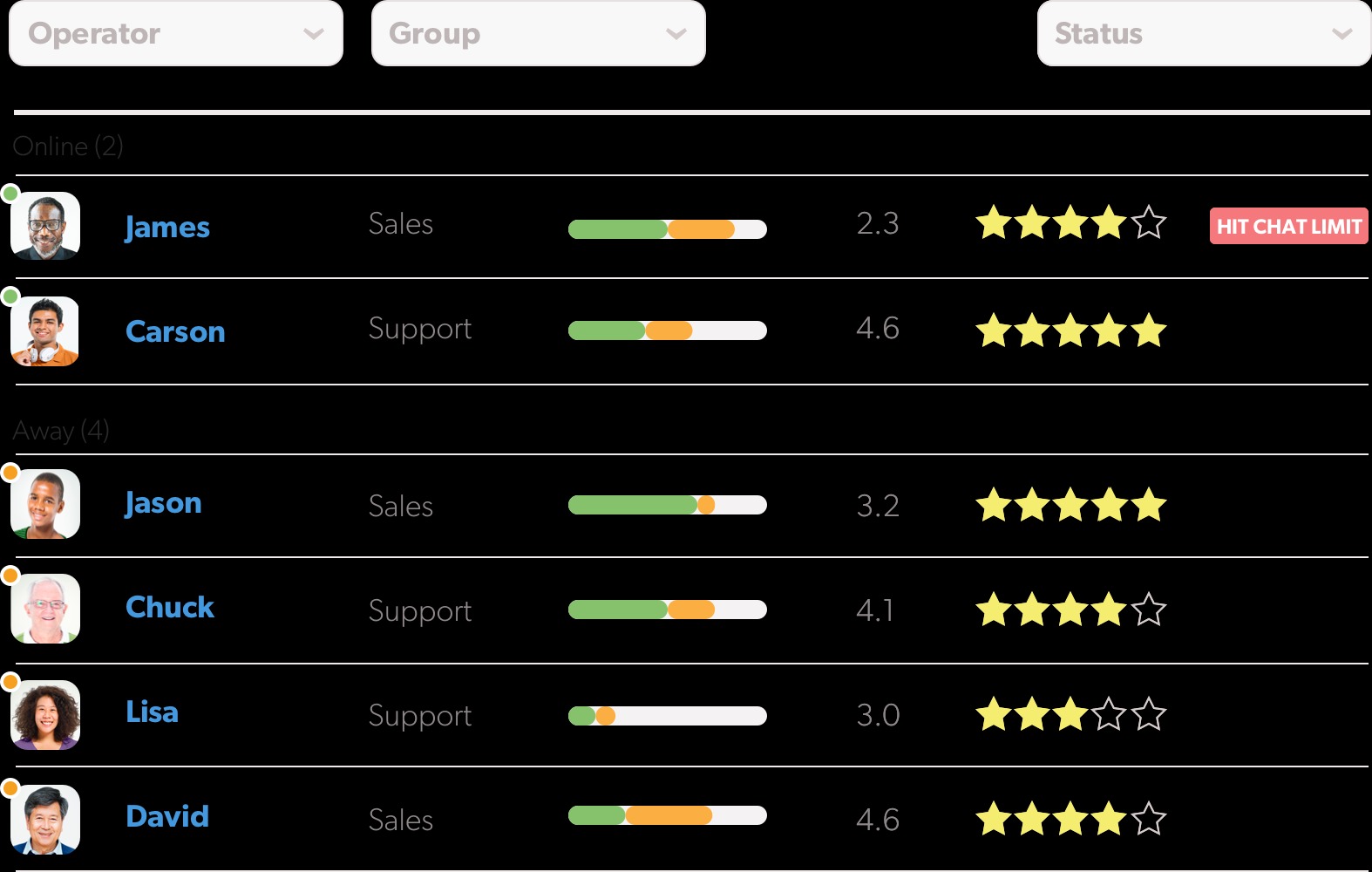 It is a great feature that helps you automatically send a message to your visitors after they have visited your web page within a certain number of seconds. Thus, you can easily engage with your site visitor and make sure they know your support team is always willing to help. When any visitors reply to your message, you can have more chances to complete the sale.
The real-time chat function offers instant access to the support team, so you can respond to the questions and queries of your customers in real time.
In addition, you can set your chat schedule. Thanks to that, whenever you are busy or offline, your customers can leave an email in the chat box.
Olark provides your support teams with the whole conversation via live chat transcripts. Each transcript will include the visitor's name, email, location, and chat rating.
Powerups are Olark's upsell features. Co-browsing is one of the remarkable features that you should try. This feature allows you to see your visitors' screens so that you can easily provide them with a personalized experience for purchase, shopping, or support.
Especially, in order to remove the language barrier, Olark comes with a live chat translation powerup feature while this feature is not available with 3CX. This function automatically detects the language of your site visitors and then translates both agent and visitor chats in real time in the chat box and agent console. Hence, you will have more opportunities to gain more sales and serve customers around the world.
Ease to use
3CX
In order to use 3CX Live Chat for WordPress websites, first of all, you simply install and activate the 3CX plugin from your WordPress dashboard. Then, you need to visit their website to sign up by using your Google account or email. After you have finished the setup process in the Web Client, you need to copy the 3CX Talk URL given in the StartUP Configuration Wizard and then paste it into the options page of the plugin to integrate the 3CX Live Chat.
Moreover, 3CX is also compatible with Android, Windows, and IOS devices. You can download the app from either Google Play andApple App Store and install them on your mobile devices.
In general, the process of setting up 3CX Live Chat isn't so complicated. However, it can be tricky if you are a new WordPress user. One of the great things is that the developer also provides you with extra guidance and a link to the help docs in the setup process. Thanks to that, you can use them to easily set up and configure the plugin.

Plus, 3CX has an intuitive interface that is not hard for you to navigate as well as access all the software's features.
Olark
Just similar to 3CX, the process of setting up Olark is very easy. Because the developers simplified the process of setting up by implementing a simple set of code that can be embedded into your WordPress website without effort. So, all you need to do is sign up for an account and paste this code on your website.
Besides, Olark has an intuitive and user-friendly user interface that makes it easy for you to control and answer all messages. Moreover, from Olark's dashboard, you can easily get some valuable information about your site visitors such as IP address, Geolocation, Browsing history, Revisit, etc. Further, you can switch between multiple chats from a list of visitors on the left sidebar of the dashboard.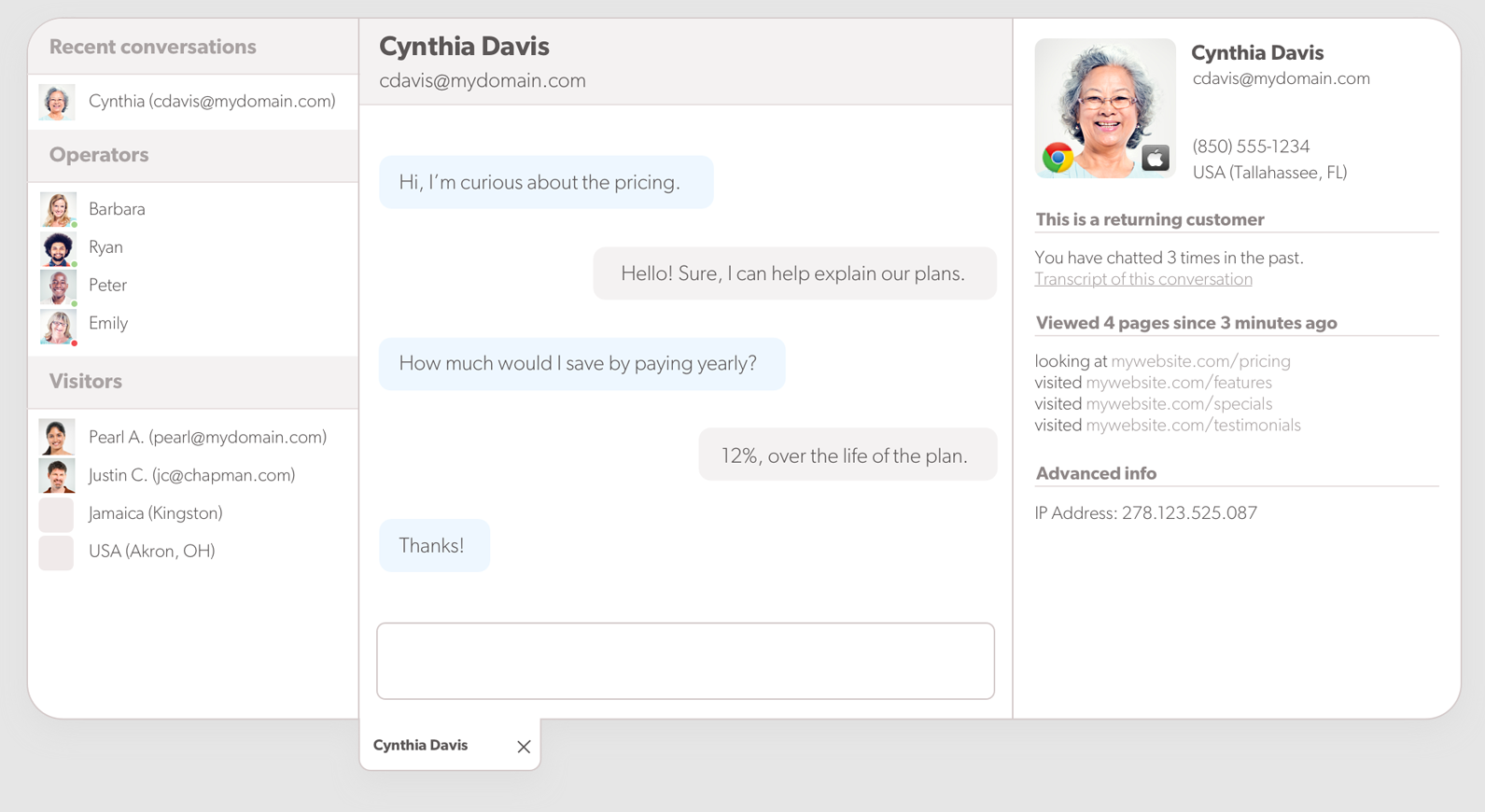 Integration
3CX
If you are looking for effective software that is integrated with other apps, 3CX is a great option. This tool offers seamless integration with numerous applications to offer a seamless experience to their end-users.
For instance, it allows you to integrate with multiple top-notch CRM applications, to centralize customer information in one system accessible to all employees. This includes Zendesk, Freshdesk, Salesforce, Bitrix25, and others. This means you can personalize interactions with repeat website visitors to build rapport and access customer service records at any point.
Olark
Likewise, Olark also integrates with plenty of common CRM apps such as Salesforce, Highrise, and Hubspot, which assist you to get information regarding your customers and link chats into their CRM profiles.
Moreover, this tool allows you to collaborate with various famous eCommerce platforms like BigCommerce, Magento, and Shopify.
Pricing plans
3CX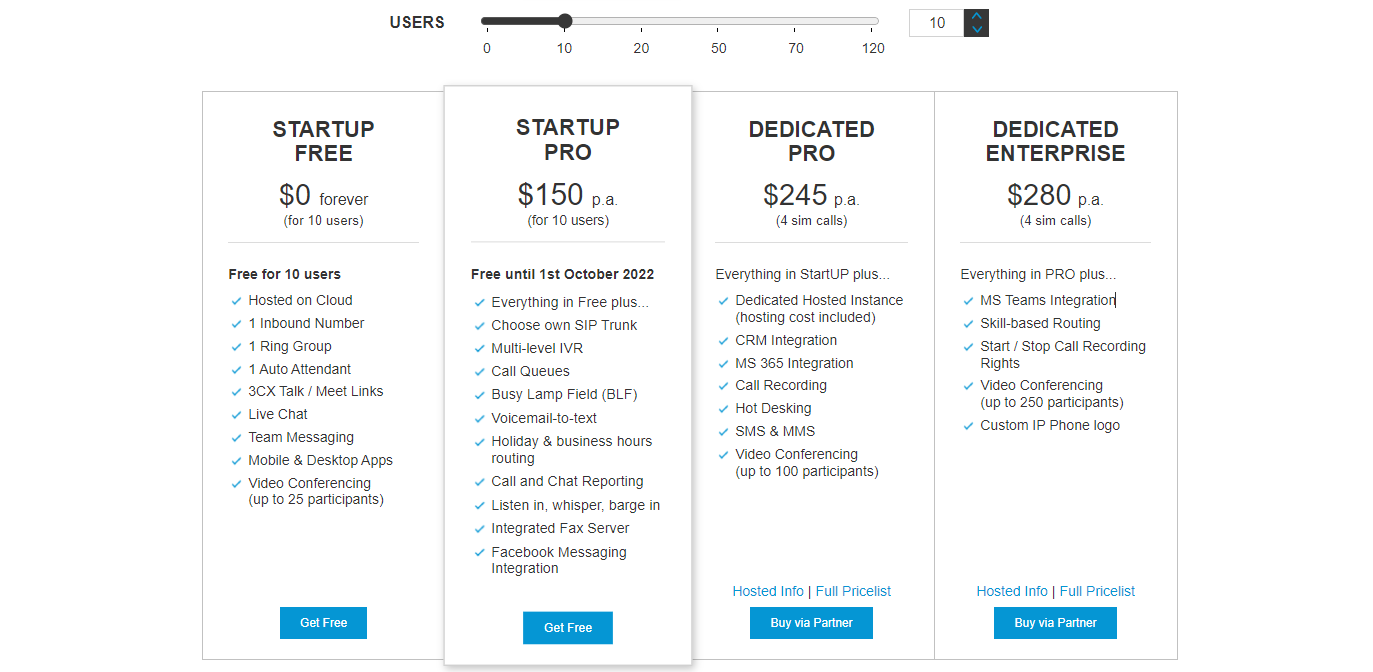 3CX Live Chat is offered as part of free and paid editions.
3CX StartUP Free allows up to 10 users and costs $0 per year to use. It includes features such as:
One inbound number, ring group & auto attendant
Personalized 3CX Talk / Meet links for customers to get in touch at no cost
Live chat & team messaging
iOS / Android Mobile apps & desktop apps
Video conferencing for up to 25 users
Live chat features include:
Fully customizable chat box
Elevate chat to call or video
Create custom offline message forms & store messages offline
Access historical live chat records
View missed live chats
Chats are sent and received at lightning-fast speed via 3CX Live Chat Servers
Compatible with all caching plugins (live chat window loaded via Ajax)
Enable/Disable sound when a new live chat message is received
Ban visitors from chatting to you based on IP Address
Quick responses (insert a predefined response to your live chat box)
Add your photo to the live chat window
Include/exclude the live chat from appearing on certain pages
Olark
 Free Plan 
 Self-services
 Olark Pro

$0( allows up to 20 chats per month)

$29 per agent/month(monthly billing)
$23 per agent/month( yearly billing)
$19 per agent/ month( billed every 2 years)

 Available upon request
As you can see in the table above, the self-service pricing plans of Olark start at $29 per agent/month. Additionally, the pro version of Olark is mainly focused on enterprise-level clients, so Olark currently doesn't display the particular price for this version. If you want to access unique features of the pro version such as CoPilot chatbot Automation, Dedicated account manager, Video chat, SMS or call us for help, you can contact their sales team to learn more.
Olark provides you with a free 14-day free trial, so you will have a great chance to experience it before purchasing the self-service pricing plans. After 14 days of your trial, Olark will give you the option to downgrade to a free account. However, the free version only contains basic features, is used for one agent, and only allows you to make a maximum of 20 chats per month.
What's more, Olark also offers optional add-on features called "Power Ups" but they are not included in its pricing plans. Therefore, using these advanced features will cost from $29 to $99 per month. One of the advantages is that you are able to add additional features to any account and the price will not change based on your team size or type of plan.

Advantages and disadvantages
3CX
 Advantages
 Disadvantages

Ability to elevate your chats into audio and video calls
Easy configuration and installation – takes only 2 minutes!
Free forever pricing is available
An intuitive and clean user interface
Designed to centralize your communication
Seamless integration with many third-party platforms
Have rich features and capabilities

Sometimes connection might affect call quality
Lacks team messaging tools and integrations
Olark
 Advantages
 Disadvantages

Easy to use and install
Responsive customer support
Many powerful features such as shortcuts
Have an intuitive interface
Has a reasonable price
Lots of options to customize tailor appearance and messaging.

It slows down our website a bit
The free version is limited in functionality
Not suitable for large or growing businesses
Integrations are limited and under-developed
3CX Vs Olark: Who is the winner?
To conclude, it is truly difficult for us to exactly evaluate which software is better for your business in this battle. If we evaluate the winner based on diverse features, 3CX seems to outweigh Olark in this aspect. However, each tool has its own good points and drawbacks. In addition, you need to choose a tool that is appropriate for the size of the business you are running and your business needs. Hence, we will give recommendations on which businesses will be suitable for these tools.
First of all, 3CX Live Chat is a perfect choice for small and startup businesses that have a tight budget. The StartUP Free option for up to 10 users is free forever and has all of the essential elements to completely eliminate extra expenses on their communication. In addition, it also provides you with plenty of powerful features that help you effectively manage customer and client communications, and integrate your CRM and social messaging. It's a fit for a growing business too. Nevertheless, it lacks some advanced tools for scaling requirements such as intensive third-party integrations and open APIs. We expect that they will offer more integrations in the future.
In contrast, if you are looking for an easy-to-use and cost-saving solution, Olark is worth it. Although it lacks some essential features, Olark is also a good idea for start-up businesses.
And what is your point of view? Which is your favorite live chat software? Don't hesitate to share your opinion by leaving a comment below. We always welcome your perspective. Hopefully, our 3CX vs Olark comparison gave you valuable information to help you easily make the right decision.
Last but not least, if you want to make your site more eye-catching, don't miss a wide range of stunning designs on our free WordPress themes website.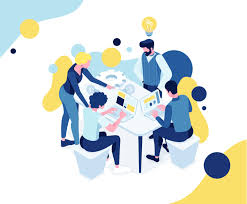 Latest posts by LT Digital Team (Content & Marketing)
(see all)