Are you struggling to choose Bigcommerce vs Woocommerce to start building your online store? And What's the difference between BigCommerce and WooCommerce? Luckily, you have landed in the right place. In this blog, we will provide a detailed comparison of Bigcommerce vs Woocommerce to help you have an insight into both famous platforms. Now, let's check them out.
Recommended WooCommerce themes that work well with WooCommerce plugins
Introduction
In this day and age, with the expeditive growth of the e-commerce industry, many e-commerce platforms have been introduced with the aim of bringing a convenient, quick, trading environment for both woostore owners and buyers. Therefore, it requires you to have to be a smart retailer to choose a reputable, stable platform that can make sure the constant development of your online store.
A trusted platform will give you all the necessary and advanced features that you need to manage your store and provide your customers with excellent service. As a result, your customers will definitely come back to your online store next time.
And among plenty of eCommerce platforms, Bigcommerce vs Woocomerce are considered the two most prevalent platforms in the market.
Both Bigcommerce vs Woocommerce have gained plenty of significant achievements and are very famous for their solid development. However, if you are a beginner, it is difficult for you to choose between them. Hence, in today's blog, we provide you with the differences and the benefits of both platforms. That way, you can easily pick out the best e-commerce platform for your online store.
Now, let's dive into the following sections.
Bigcommerce Vs Woocommerce: Background
Bigcommerce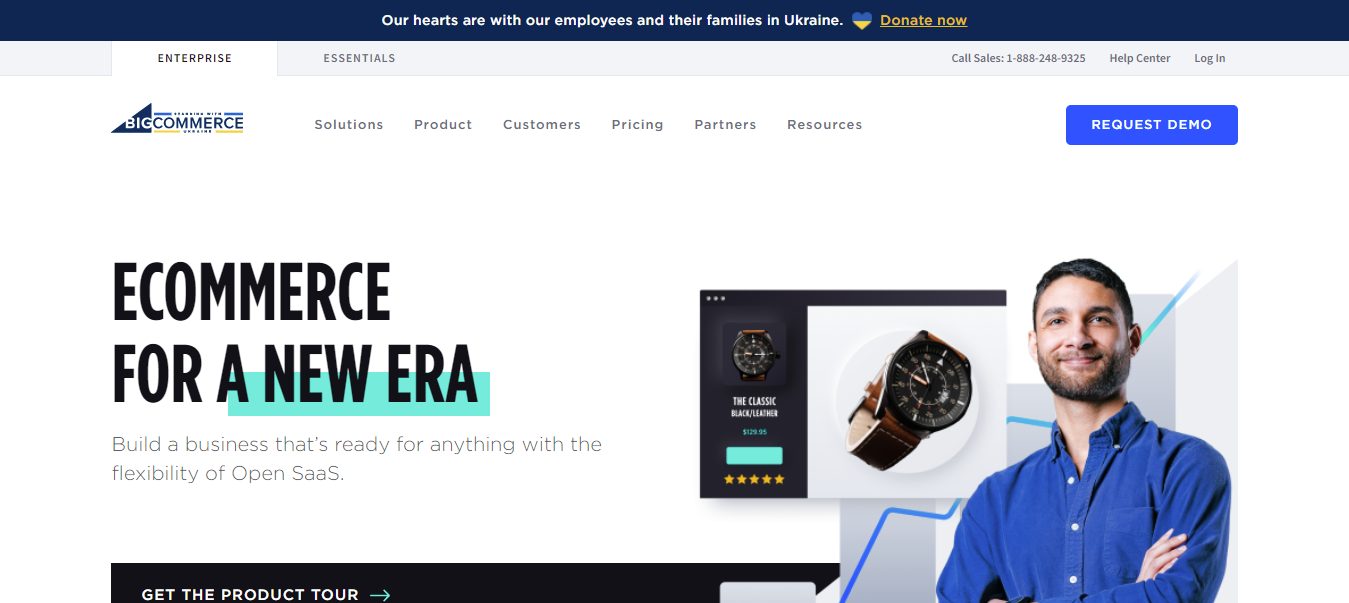 Bigcommerce is a prominent ecommerce platform that provides services for retailers. It was founded in 2009 by Eddie Machaalani and Mitchell Harper. This platform offers two plans for new or small businesses, and two plans for large or high-volume businesses. In addition, it was packed with plenty of powerful features to make sure you can build a successful online store.
At the time of writing this post, Bigcommerce is serving more than 100.000 online stores in 120 countries. All you need to use this platform is to register, then you can start personalizing your eCommerce store and developing it right away.
Woocommerce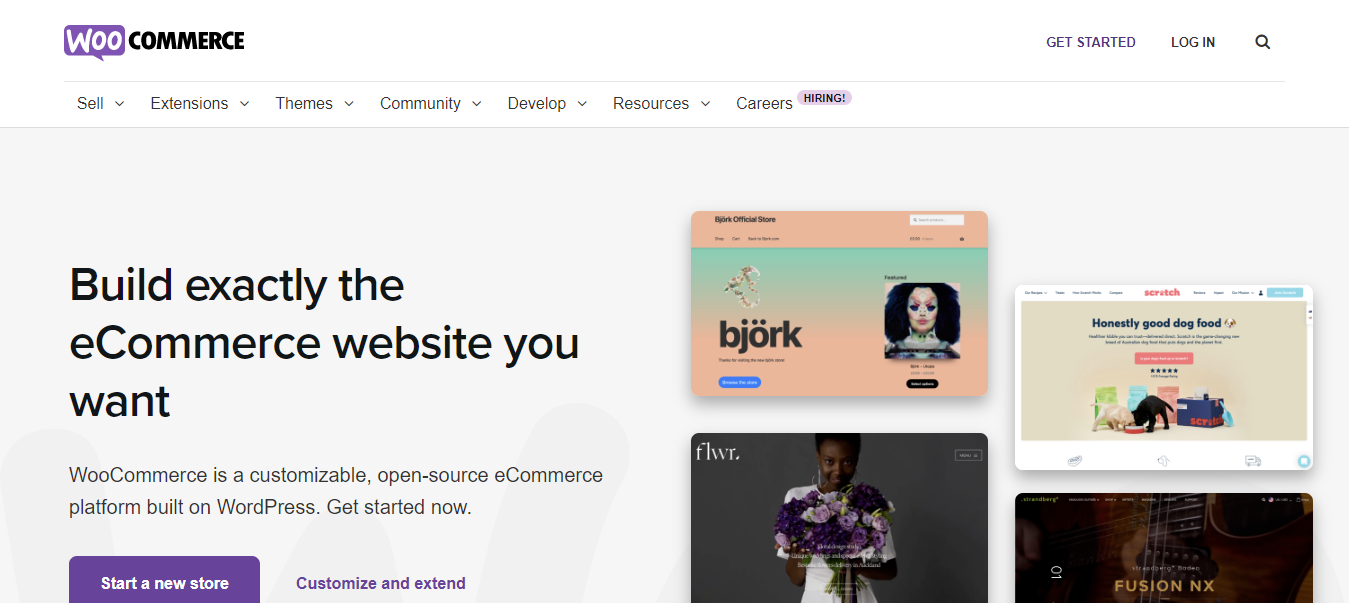 WooCommerce is a customizable, open-source eCommerce plugin and platform built on WordPress. It was launched by  Mike Jolley and James Koster in 2011 and is specially designed for small to large-sized online merchants. In 2015, WooCommerce and its sibling plugin WooThemes were both acquired by the parent company of WordPress – Automattic. The perfect cooperation between WordPress and Woocommerce has created significant growth for Woocommerce. WooCommerce allows merchants to sell physical products, downloadables, or services.
Ease of use
This is also one of the key factors that you need to chew over before choosing the best platform for your website. Because if you are a beginner and not good at technical capabilities, a platform comes with an intuitive and easy-to-use interface that will help you easily access all features, as well as manage your online store without hiring a professional developer.
Now, we will compare Bigcommerce vs Woocommerce to see which platform is easier.
Bigcommerce
With Bigcommerce, creating and managing an eCommerce store is not a difficult task. In fact, it is a fully hosted eCommerce platform so it doesn't require you to set up or install any software. Moreover, you also don't have to be concerned about security, backup, and performance issues.
In addition, if you are getting used to using the WordPress dashboard, using Bigcommerce is very easy. Because it is not completely dissimilar to the WordPress dashboard.
The process of setting up an online store only takes you a few minutes. After that, it will bring you to see the Bigcommerce's dashboard where you can easily access all key features from a vertical menu on the left-hand side of the screen.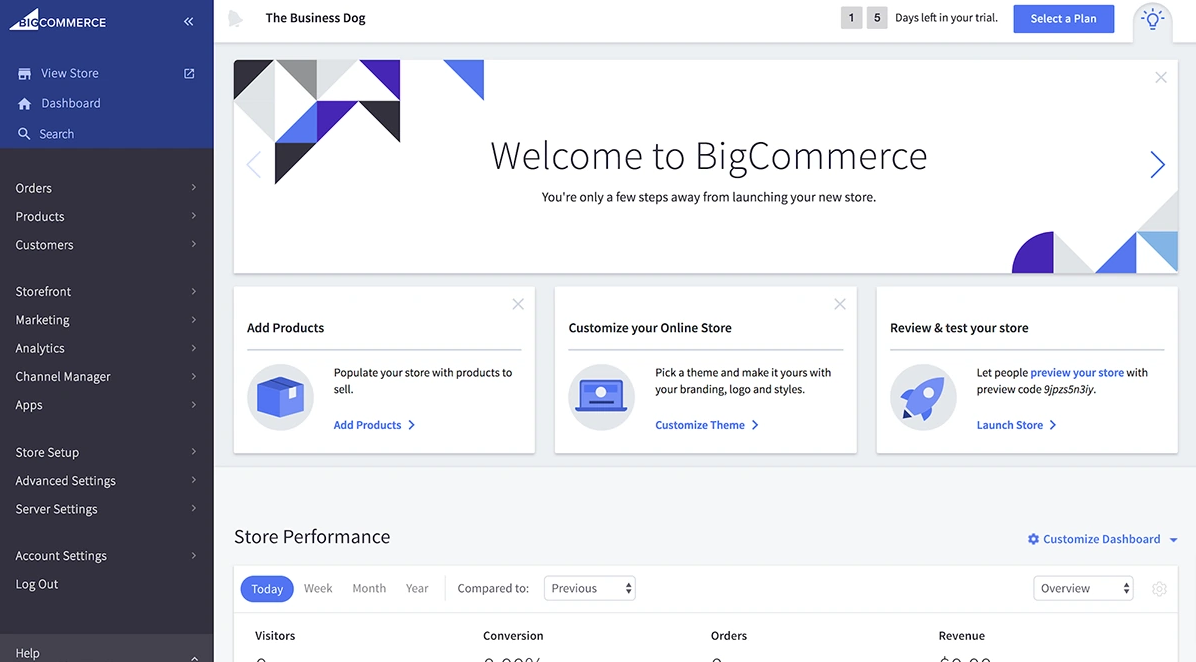 Additionally, you can start previewing how your store looks on the front end. If you want to change the appearance of your store, just change the current template or customize it by choosing from the available options. Then, you can simply add your high-quality products to your online store.
When you have chosen an option from the admin dashboard on the left, the system will display the associated content or data on the right. Thanks to that, you can manage and edit clearly and easily.
One of the biggest Bigcommerce advantages is that it comes with a drag and drop page builder. As a result, you are able to easily drag any blocks and drop them to any positions on your page according to your preference.
There is no denying that Bigcommerce is extremely easy to use, but there are still some drawbacks. For example, you will find it difficult to change the layout of a Bigcommerce page. Or you will be troublesome whenever you want to remove or hide elements. Last but not least, changing fonts with Bigcommerce is quite challenging. Although you can still add another font manually, it requires you to add some code to your template file. It is not certainly a user's cup of tea.
Woocommerce
In contrast, Woocommerce is an open-source platform, so it requires you to install and manage updates, keep backups and do everything manually. For that reason, in order to use Woocommerce skillfully, you need to have a certain level of technical knowledge. In addition, you sometimes need to use some coding and web design skills to edit and customize your website layout.
Not like Bigcommerce, Woocommerce doesn't offer a built-in drag and drop design-builder. Nevertheless, the user interface is quite friendly thanks to the WordPress dashboard.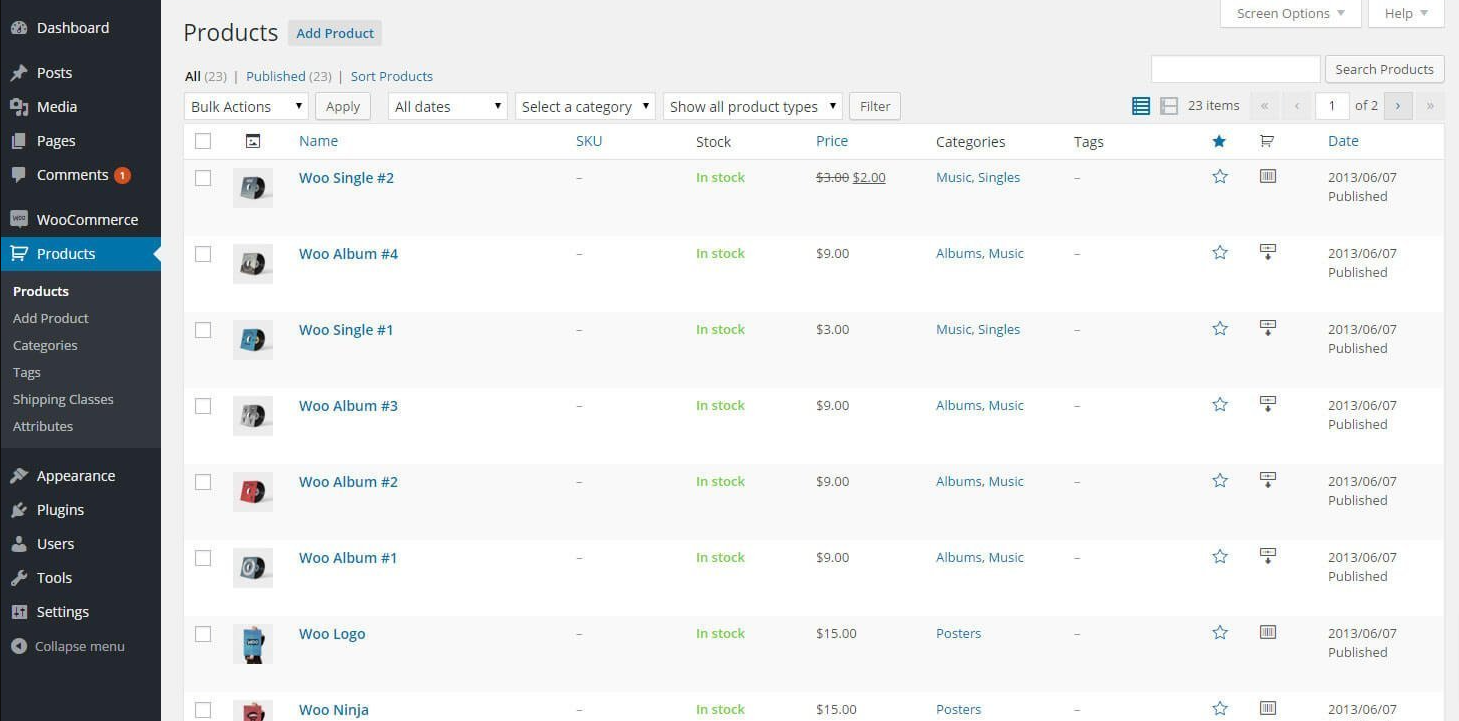 Core Ecommerce features
Although both Bigcommerce vs Woocommerce provide you with numerous useful ecommerce features to help you easily manage and operate your online store, the features provided by each platform are not absolutely similar. For this reason, we will show you the differences regarding Ecommerce features so that you can easily choose which one is better for your store.
Bigcommerce
Here are some outstanding eCommerce features of Bigcommerce:
Analytical Tracking and Reporting tools: The Bigcommerce Analytics Dashboard offers real-time business effects with important metrics for orders, marketing, customer data, etc. Thanks to that, you easily monitor your site's performance.
Cart Abandonment alerts: This feature will help you to automatically send email reminders to your customers whenever they leave products in their cart without checking out.
Shipping: Bigcommerce comes with industry-leading prices, so your partners can easily tackle any aspects of your shipping and fulfillment demands. In addition, you can decide the charge for sending products from one area to another by yourself.
Multi-Channel Integration: It allows you to sell your item directly on various common channels such as Facebook, Instagram, eBay, Amazon right from your site.
Refunds & Returns: This function allows all customers to request refunds or partial refunds directly from their accounts.
Tax: You can automate your sale taxes by using Avalara Avatax or custom tax tables.
Scalable Catalog: You have the ability to manage the entire item catalog right from the Bigcommerce control panel.
Woocommerce
Woocommerce seems to offer fewer Ecommerce features compared to Bigcommerce. Here are the main Ecommerce features provided by Woocommerce:
Products sorting & Rating: This feature allows your customers to sort and filter the products by size, rating, price, and other attributes.
Built-in blogging features: Woocommerce not only allows you to sell your high-quality items but also allows you to create and publish your blog to display your brand to the world.
One-click refunds: This function helps your customers get money back for return without trouble.
Design and templates
As you know, an online store with a beautiful appearance will catch customers' attention more effectively than one with an insignificant look.
We are going to provide you with a number of templates and themes to find out which platform is more diverse in terms of design capabilities.
Bigcommerce
Currently, there are 12 free themes and 130 paid themes provided by Bigcommerce. The prices of premium themes will range between $150 and $300. Each theme also is packed with a wide array of powerful features and optimized for various topics, so you can easily choose your favorite design.
Despite the fact that Bigcommerce's templates don't have the same level of customization as Woocommerce's templates, it is not too hard to customize Bigcommerce's templates. You can adjust text size, fonts, change page layouts, add banners, and much more with a few clicks.
In addition, the free themes of Bigcommerce only offer limited fonts( three to four fonts) for you to choose from. Thereby, if you want to use your favorite font, you need to add some code to your template file. This process can cause difficulties for beginners.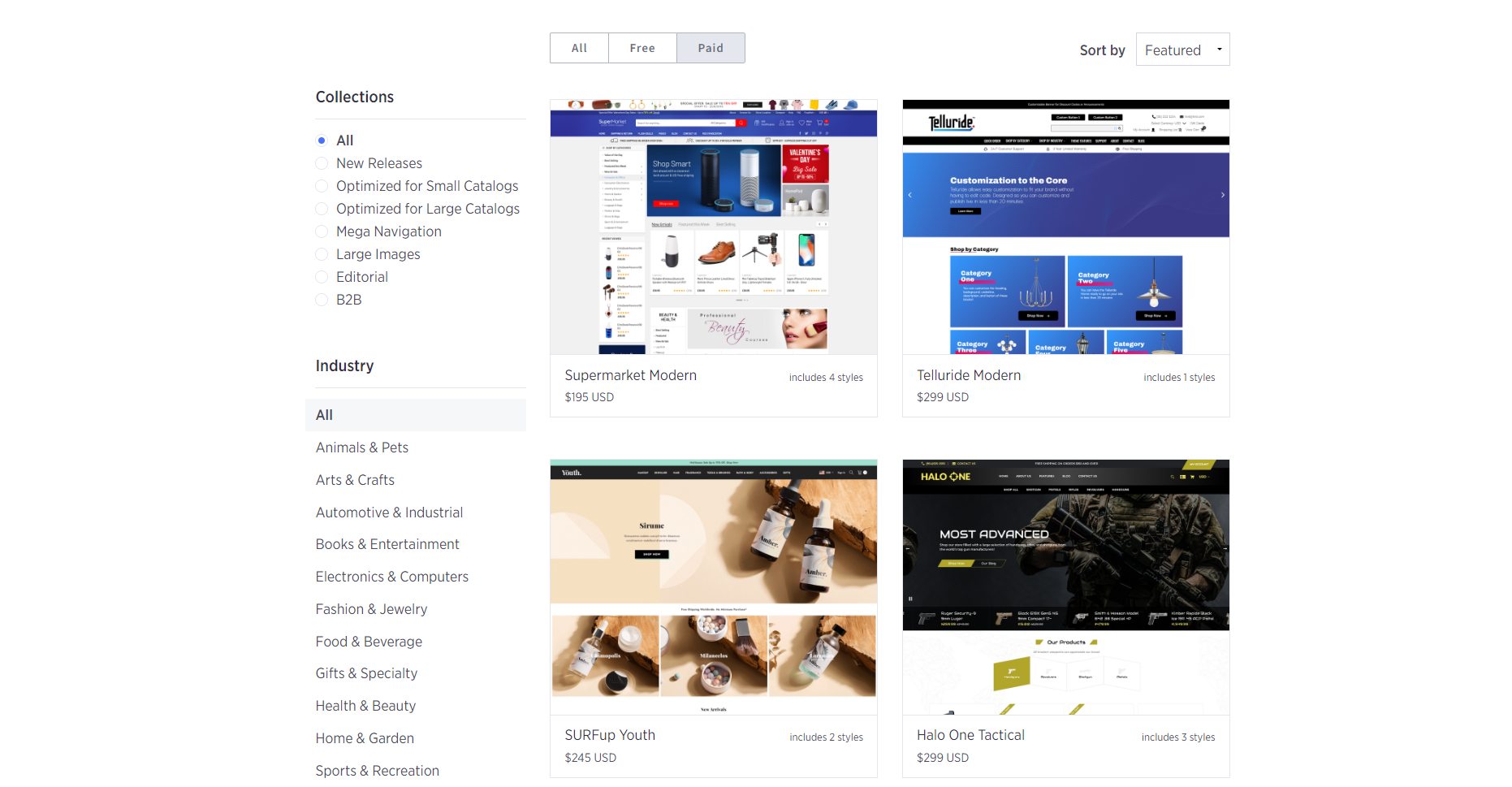 Woocommerce
On the other hand, Woocommerce only provides you with three free themes and 14 storefront themes. However, one premium theme of Woocomemrce is significantly cheaper than Bigcommerce's paid themes, it only costs $39. That sounds great for those who want to have a beautiful online store at a reasonable price.
However, as we have mentioned above, changing the layout and customizing elements in Woocommerce is challenging for non-technical users.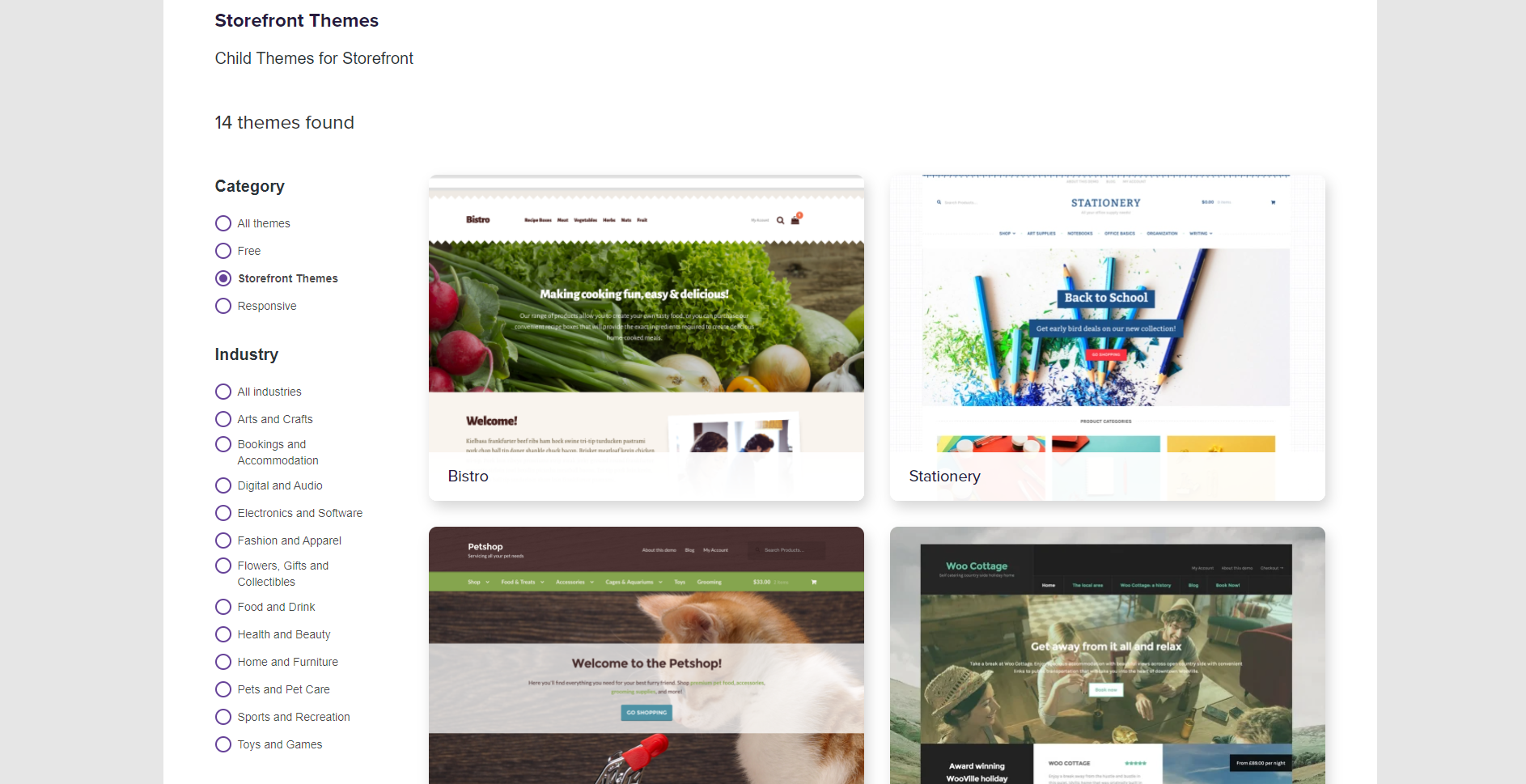 Payment gateways
A good platform will come with multiple gateways that give you more opportunities to sell products to plenty of customers from various countries. Luckily, both Bigcommerce vs Woocommerce can meet your demands about payment gateway.
Bigcommerce
Bigcommerce provides you with over 65 payment gateway integrations available out-of-the-box. Thanks to that, your online will can serve over 100+ countries and 250 local payment ways. It also allows you to integrate with a lot of prevalent digital and mobile wallets such as Apple Pay, Amazon Pay, Venmo, and more. Especially, once you forget to choose a suitable payment gateway for your online store, this platform will automatically apply the available payment gateway thanks to the store's country and currency detection.
Woocommerce
Similarly, Woocommerce also allows you to access 100+ payment gateways available on the Woocommerce store. Moreover, Woocommerce is also integrated with plenty of key gateways such as Paypal, Amazon Pay, and Stripe. It is amazing to know that you can completely download these payment plugins for free. By using woocommerce payment plugins, your store is able to accept major credit and bank transfers, checks, and cash on delivery. Plus, credit card payments will come with a small transaction fee.
Especially, it also allows your customers to check out but don't need to leave your website. Hence, you will have more opportunities to increase conversions and revenue effectively.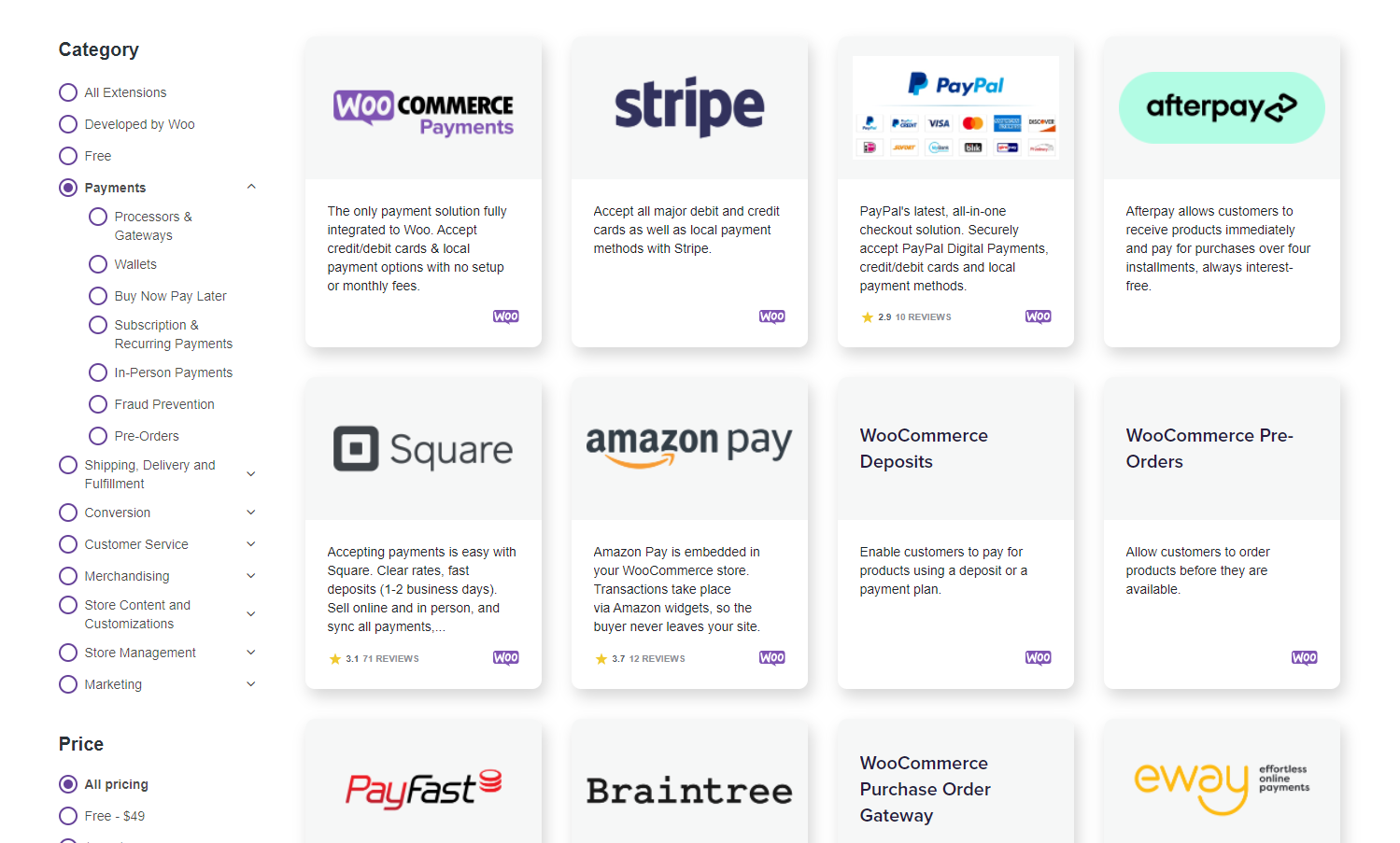 Customer support
Bigcommerce
This platform provides customer support services via various ways including emails and phone, or chat once you purchase a Bigcommerce plan.
In addition, Bigcommerce also provides you with dozen of video tutorials and text resources to help you handle a lot of common issues. You can also get more support from a community forum.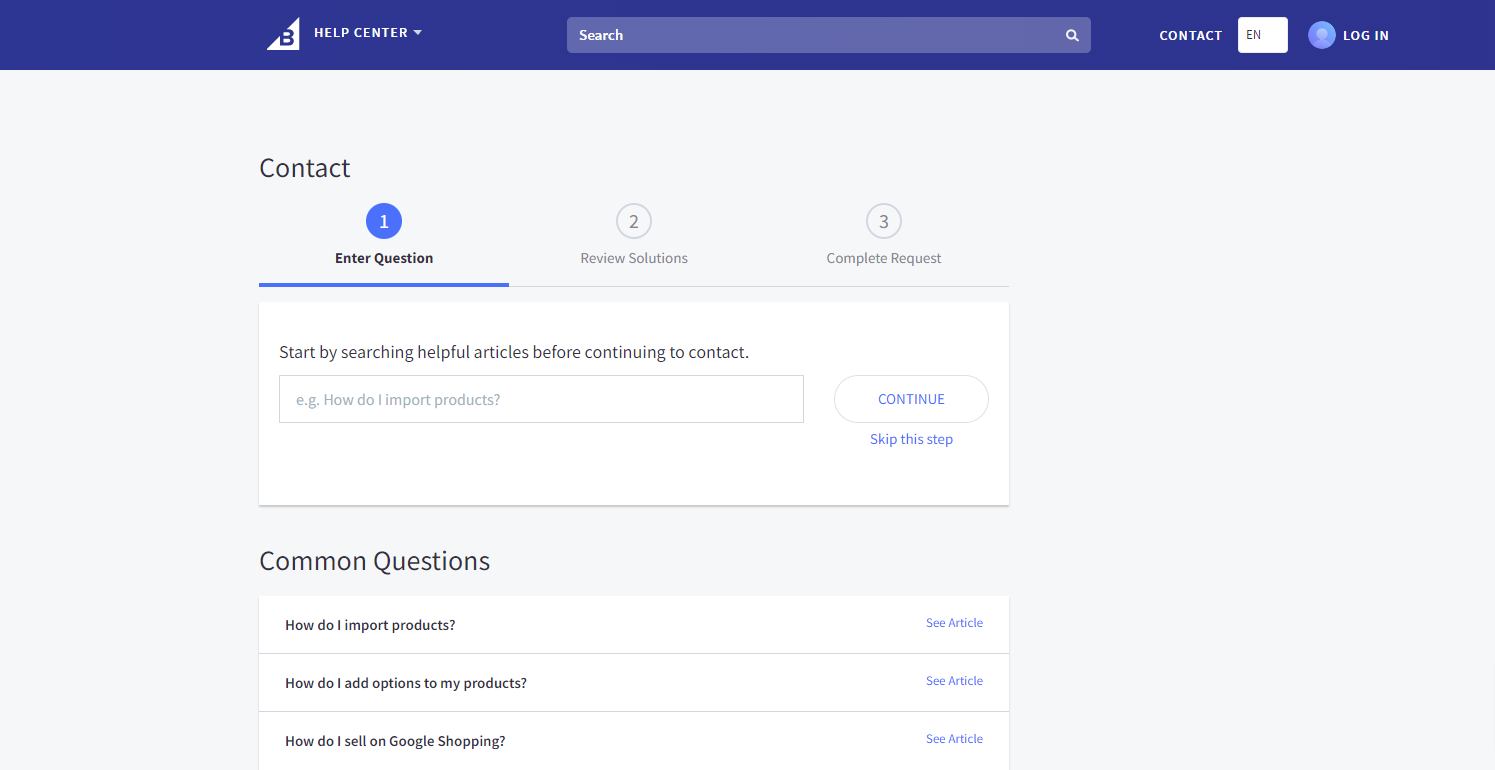 Woocommerce
Whereas the limited customer support service is one of Woocommerce's cons. Because itself doesn't offer a dedicated support team. However, you can still get support services provided by your website hosting platform. In general, using Woocommerce makes you have to deal with handling issues by yourself. But, in the worst case, you can get support from plenty of Woocommerce communities to tackle your problems.
Pricing plans
Bigcommerce

Currently, Bigcommerce pricing plans include 4 flexible packages:
Standard: This plan starts at $29.95/mo and is suitable for small to large-sized businesses because it is packed with unlimited products to dropshipping integrations. However, if your online store is too small with a few products, this plan is not a reasonable solution.
Plus: If you purchase the Plus plan, you have to pay $79.95/mo. It is suitable for businesses with sales over $180,000
Pro: It costs 299.95$. With this plan, you have the ability to create a maximum of $400,000 in online sales.
Enterprise: This package is highly recommended for moving-fast companies and famous brands that can create over $1,000,000. To purchase this plan, it requires you to contact the support team for custom pricing.
Woocommerce
Woocommerce is a free plugin, so it is completely free to install and use. It doesn't also provide any particular pricing plans or packages. However, you need to pay for the necessary domain name, hosting, advanced extensions, and plugins to extend the functionality of your store.
We will provide you with estimated prices for each element that you will have to cost if you want to run a high-quality online sort.
| | |
| --- | --- |
|  Woocommerce cost |  Cost estimate |
| Theme | Free Woocommerce themes |
| Plugins | Free |
| Extensions | Free + transaction fees |
| Hosting | Start at $311.40/year with Shared hosting |
| Domain Name | From $12.99/year (.com site) |
| Security |  Free |
| Developer fees |  Free |
| Annual cost | $324.39 + transaction fees |
Advantages and disadvantages
Advantages
 Advantages
 Disadvantages

Great performance
Safe security system
Easy to use for all users
Friendly developers
Excellent customers support
Allow sell products in multiple currencies
No transaction fees applied by BigCommerce
A great set of reporting tools on all plans
15 day-free trial

Free themes are too similar to each other
Not allow you to work with custom typefaces
No shipping discounts available
Difficult to change fonts
Woocommerce
Advantages
Disadvantages

A quick setup
Limitless customization options
Maximum security
Easy to build a storefront
Diverse themes and apps to choose from
Useful analytics
Sales tax management
Template customization requires technical skills

Steep learning curve
Need to pay for advanced extensions
It's WordPress Specific
Bigcommerce vs Woocommerce: Which platform is best for your store?
In general, both Bigcommerce vs Woocommerce has their own strengths and weaknesses. We have to admit that Bigcommerce completely overshadows Woocommerce in term of more powerful and diverse features for your online store. However, it is really difficult to figure out which one is better for your store because it depends on various factors including technical capabilities, budgets, and your personal preference.
Therefore, We'll give you some suggestions as to which businesses would be suitable for each platform.
Trendy WooCommerce themes that you must try, it's FREE!
Bigcommerce is easy to use, well-designed and has a lot of advanced features, so it is really a perfect choice for beginners who have a little coding knowledge. Especially, if you are running a larger enterprise or small business that is on the rise, don't hesitate to use Bigcommerce for your online store.
In contrast, Woocommerce is a great option for those who are using the WordPress platform to build an online store. WordPress has a wide range of free plugins, so you can take advantage of that to extend the functionality of your Woocommerce website. Additionally, Woocommerce is a cost-saving solution, if you have a tight budget. We highly recommend using Woocommerce if you are planning to build a small and media businesses that are just starting out. Since it is free and offers some basic e-commerce functionality that is suitable for WordPress websites.
And what is your opinion? Which is your favorite platform? Let's share with us your point of view by leaving a comment below. In addition, we hope that our side-by-side comparison will help you realize the differences between Bigcommerce vs Woocommerce. From that, you can choose the best solution to start building your desired online store.
Last but not least, we specialize in providing a wide range of free Ecommerce WordPress Themes that is optimized for eCommerce websites. Thereby, don't hesitate to visit and select one to change your store's appearance.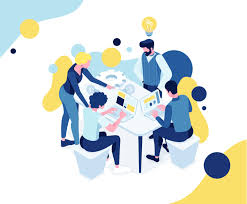 Latest posts by LT Digital Team (Content & Marketing)
(see all)