Introduction
If you are looking for a good method to improve SEO for your Joomla 4 site, it's a good idea for you to generate URL redirects for the dead links. So, in the blog today, we would like to show you the way how to create redirects in Joomla 4 without third-party plugins. Now, let's start!
Create Redirects in Joomla 4
First of all, you need to log in to your admin dashboard of the Joomla 4 site. After that, on the toggle menu, simply access System -> Global Configuration (in the Setup tab).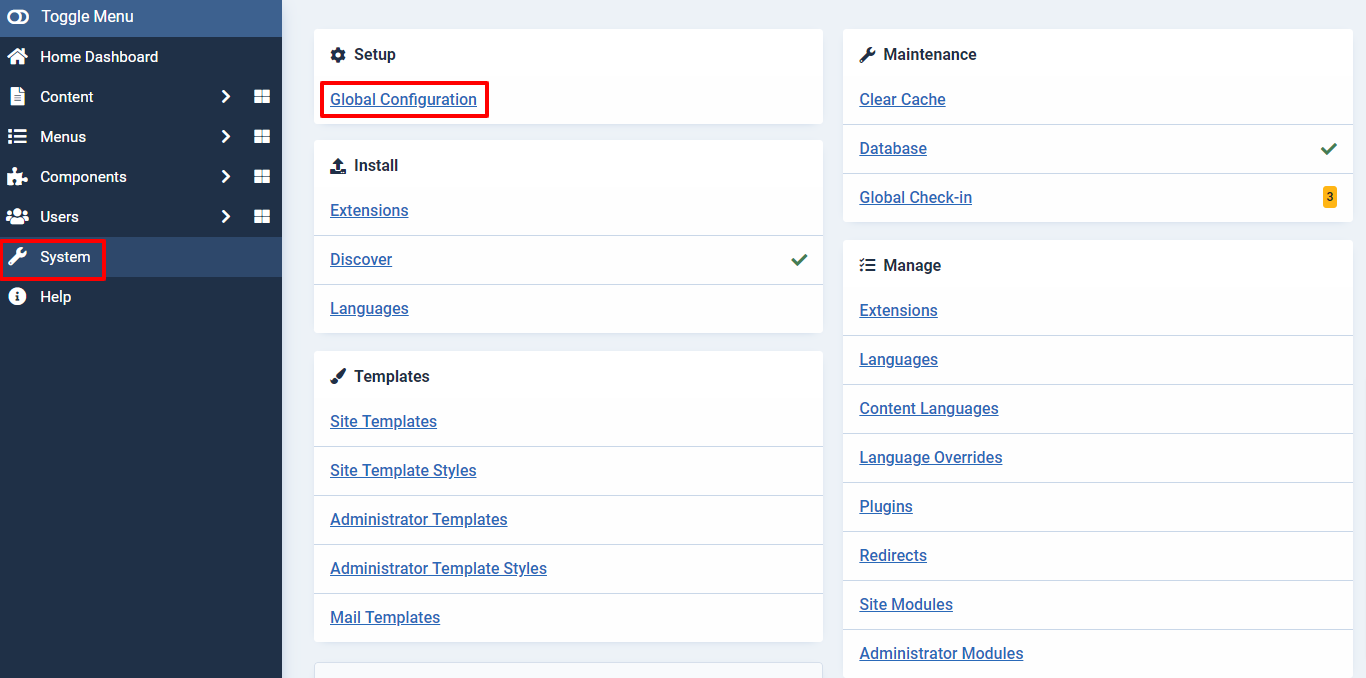 In the Site tab, you need to scroll down to find SEO section. Then, let's enable the Search Engine Friendly URLs and the Use URL Rewritting. After that, don't forget to Save & Close.
Now, you just need to open the site root directory to change the name of htaccess.txt to .htaccess, web.config.txt to web.config.

In the next step, let's go to Systam -> Redirects (in the Manage tab).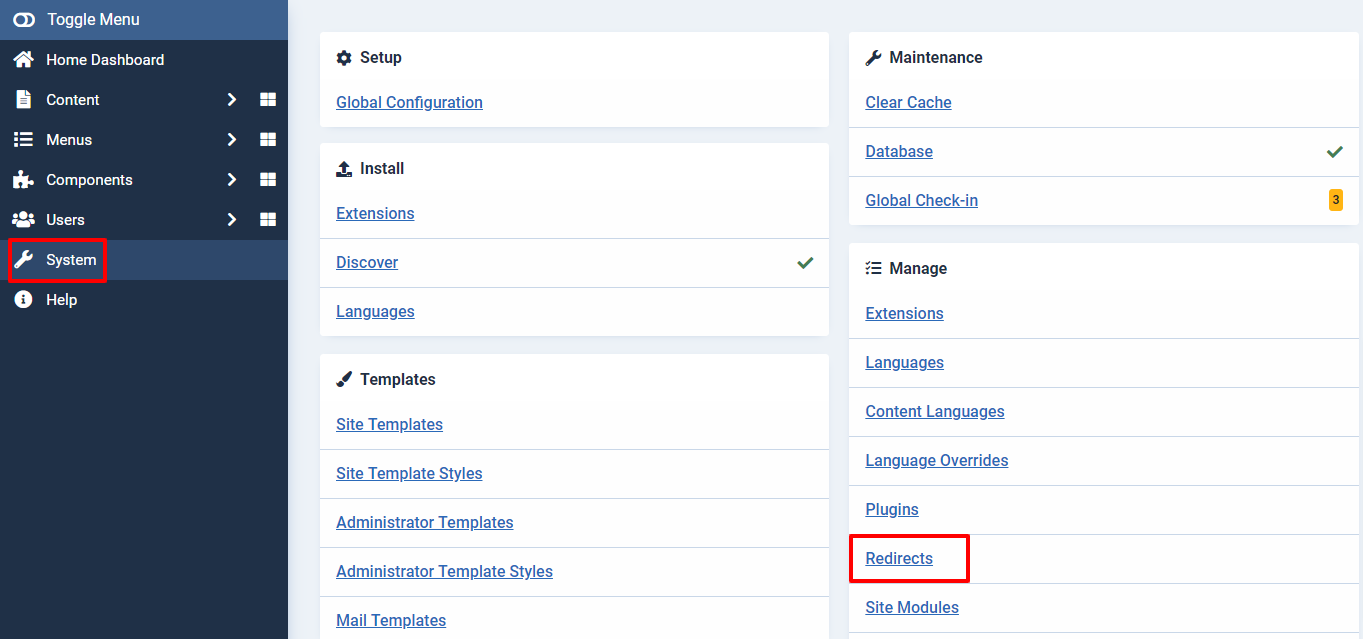 A warning message will appear, so you need to enable Redirect System Plugin by clicking on the blue phrase.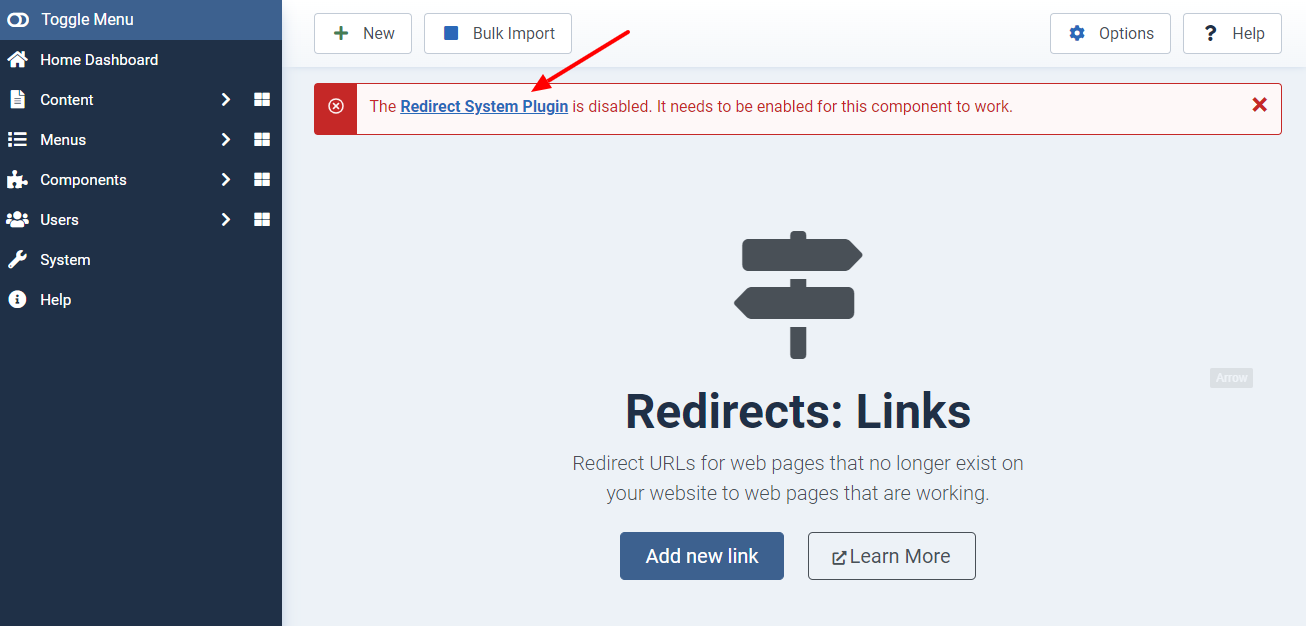 Now, you simply need to change switch the status from disabled to enabled. Then, press on the Save & Close button.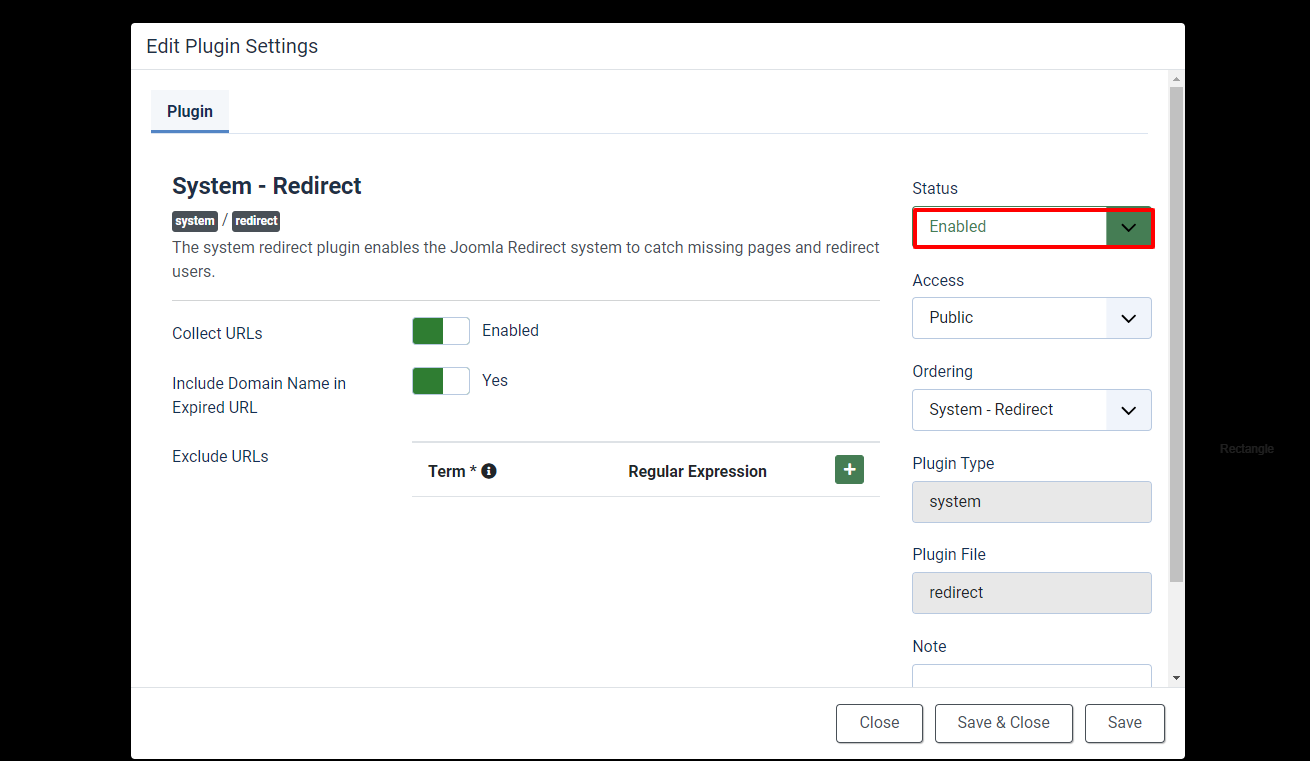 By default, all redirects are 301 that means they will be moved permently. If you want to have more possibilities, you can click on the Options button at the top right of the screen.
After that, in the Advanced tab, simply turn on Activate Advanced Mode. This will allow you to add the redirect status code whenever you create redirects. Don't forget to Save & Close.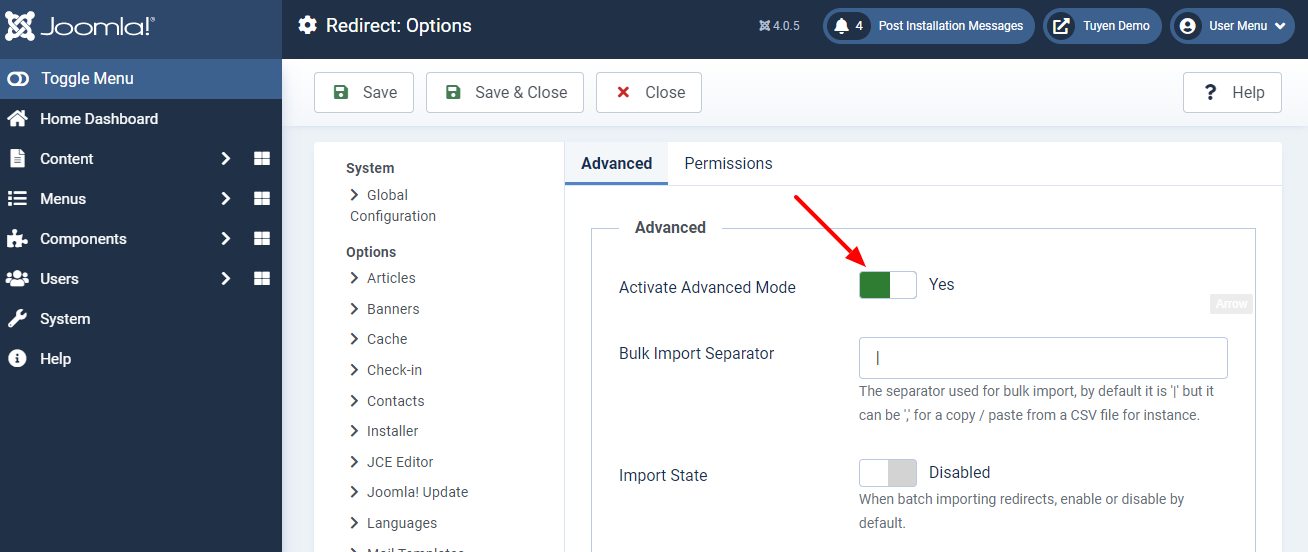 Now you are able to generate a single redirect with a comment by choosing the New or Add new link button. Moreover, if you want to add mary redirects at once, you can do that with the Bulk Import button.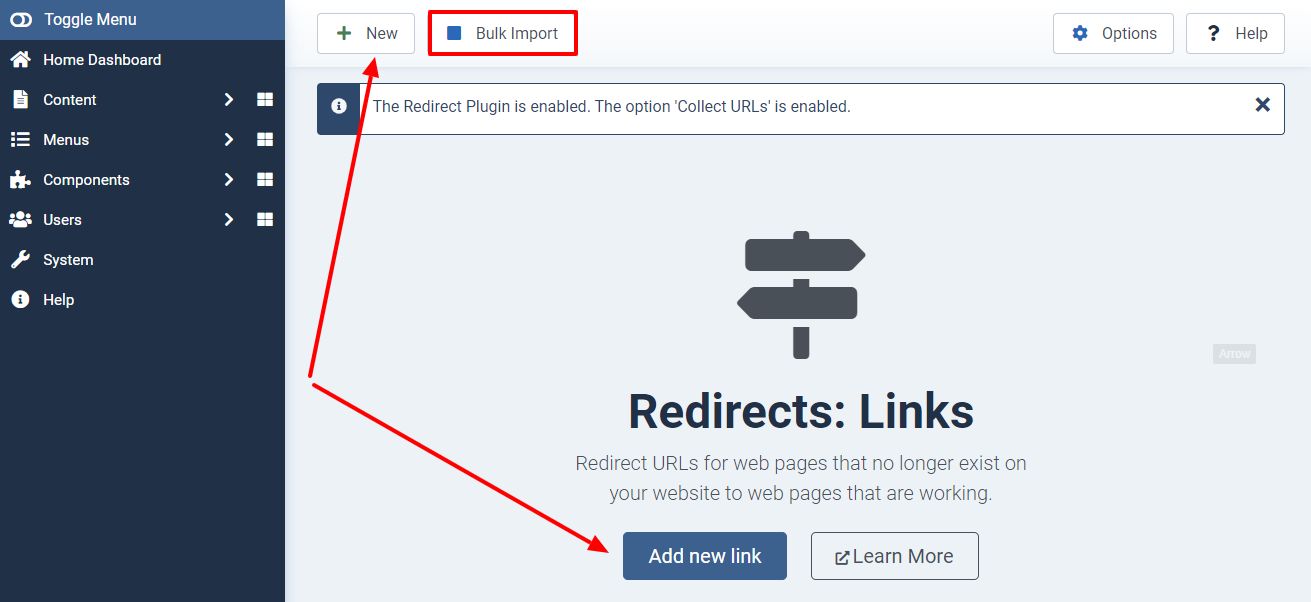 Let's fill out the expired URL, new URL and Comment for each new redirect. Finally, store your settings by pressing on Save & Close button.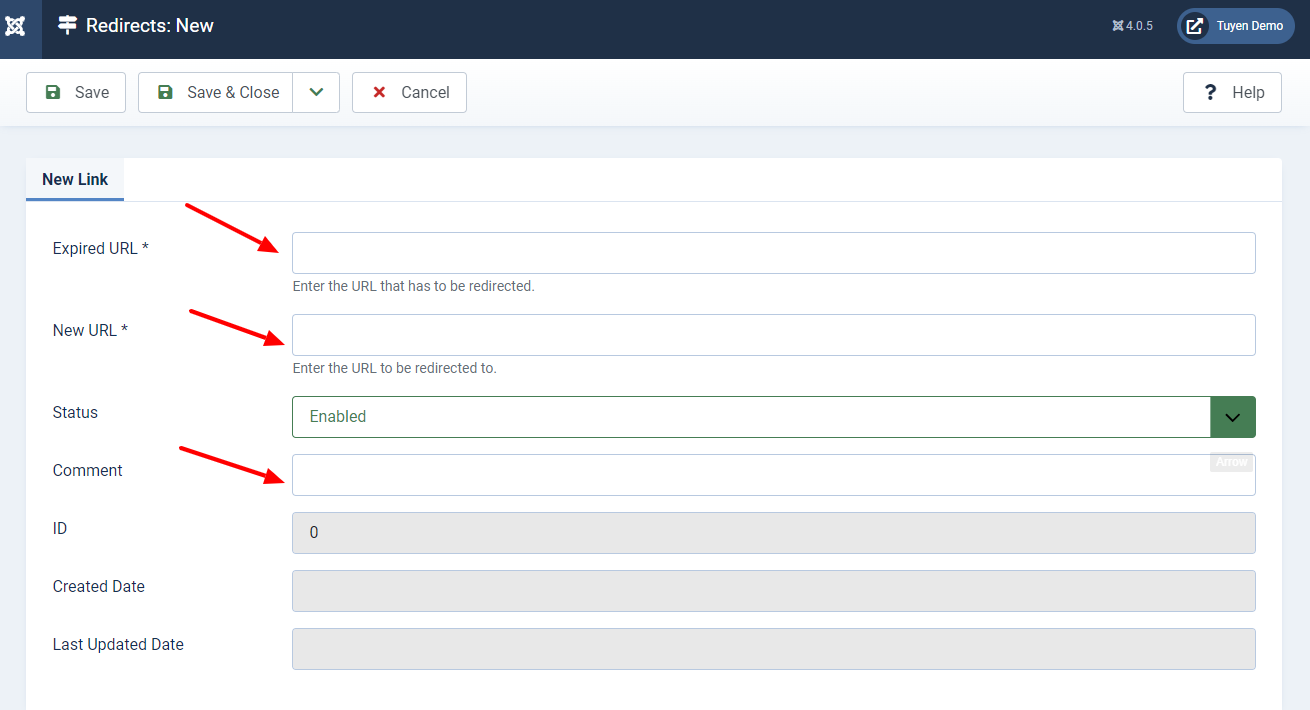 Now, you can access a private browsing session to check the redirects you created.
Conclusion
There are many methods to check the broken links or dead links, but the most effective one is using a Joomla SEO extension. After checking, you just need to create Redirects in Joomla 4 site following the steps above to improve the SEO. If you have any queries, you can ask us via the comment below. Hope you enjoy the blog today.
Furthermore, if you have an intention to renew your site appearance to engage more visitors, why don't you visit many responsive and high-quality Joomla 4 Templates here?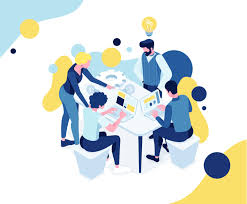 Latest posts by LT Digital Team (Content & Marketing)
(see all)