Follow this instruction to add cross-sell and up-sell products to your store. Let's suppose that your site sells teapots, teacups and serving plate. Product Brook Ceramic serving plate in section serving plate is related to another one named Paragon Blue teacup from section Teacups, and you want to see Hand painted teapot from the menu Teapots in section cross-sell.
Instruction to follow
Firstly, create a new article for Paragon Blue Teacup
Create 2 other one for Brook Ceramic Serving plate and hand painted teapot
At Paragon Blue Teacup article > Relations tab, enter "Brook Ceramic Serving Plate"
The article of Serving plate will popup, let's add it to section Up-sells
Enter Hand painted Teapot in the section Cross-sells
Hand-painted Teacup article will popup > add it to the section Cross-sells
Access Menu Manager > Create a new menu for Teacups by going to J2store > Product list
Access tab Item view options, set YES at both options Cross-sells and Up sells
Go to frontend and click menu Teacups
At the product list, click Paragon Blue Teacup
At Teacup product page view, Serving plate will be listed in the section Related products and Handpainted teapot will be shown in section cross-sells.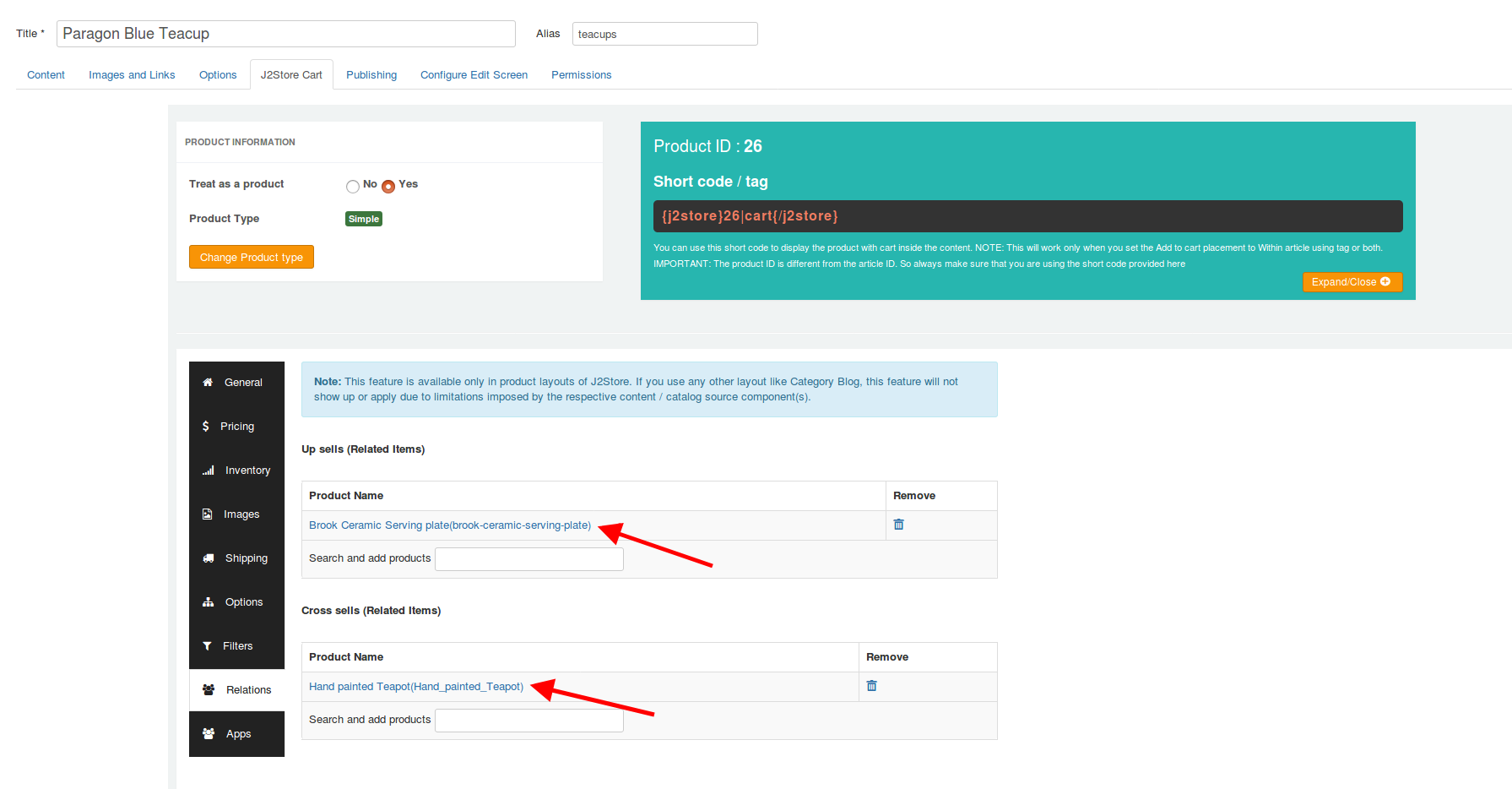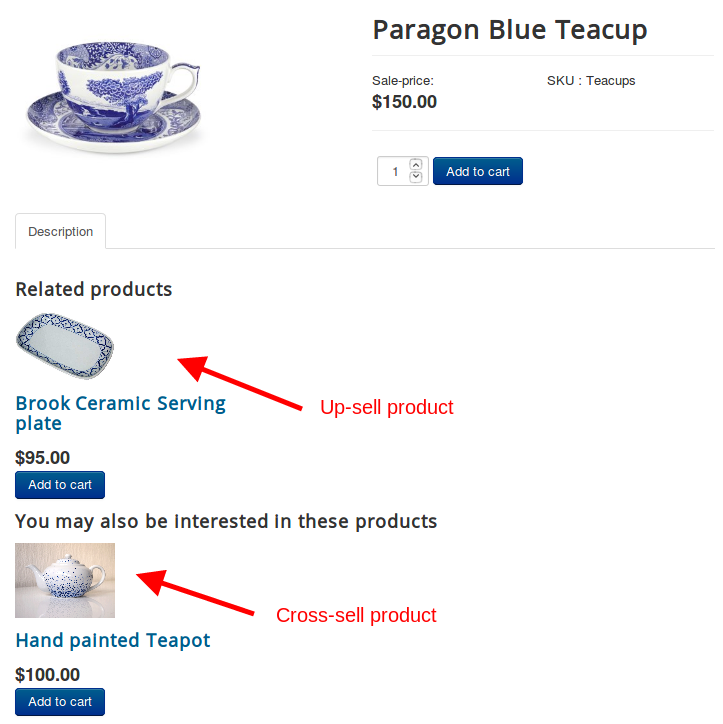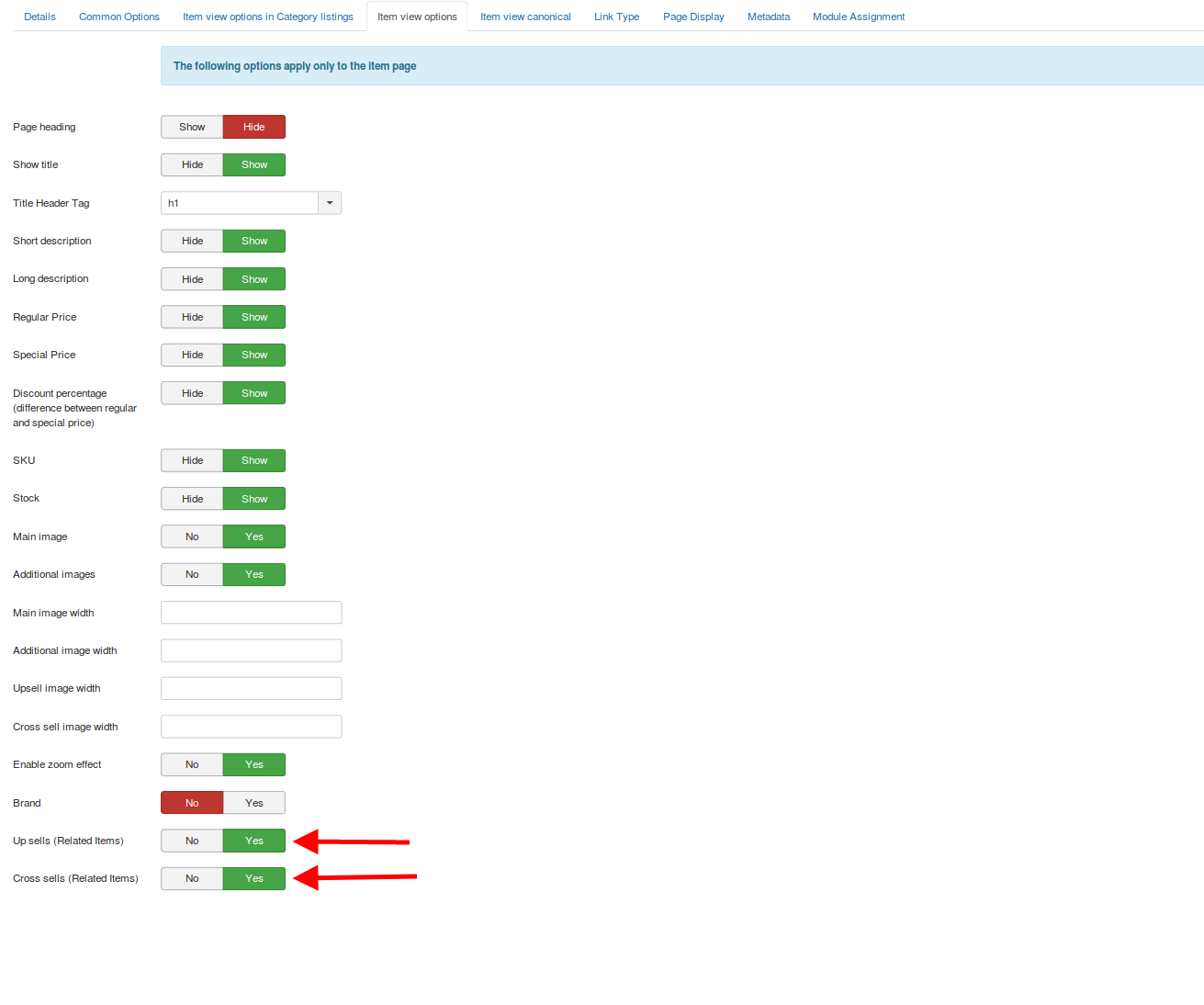 How to show related products on the cart page
Related products will be shown in the item view page of parent product by default. Since we have added related items to required parent products, we can display them on the cart as well by the support of Related product module. When you added related items to parent products, you just need to install this module and assign it to the pages you want to show the related items and set the position.

Notice: Related products module will show the related products only when product presenting in the cart has associated Relations to it. It is the product in cart mean to have a related product added to it.
Installation:
Download the Related products module from this link and install it by going to Extension > Install
Go to Extensions > Modules > Edit the module.
Configuration
This module has some options which permit you to customize the look of the module in storefront.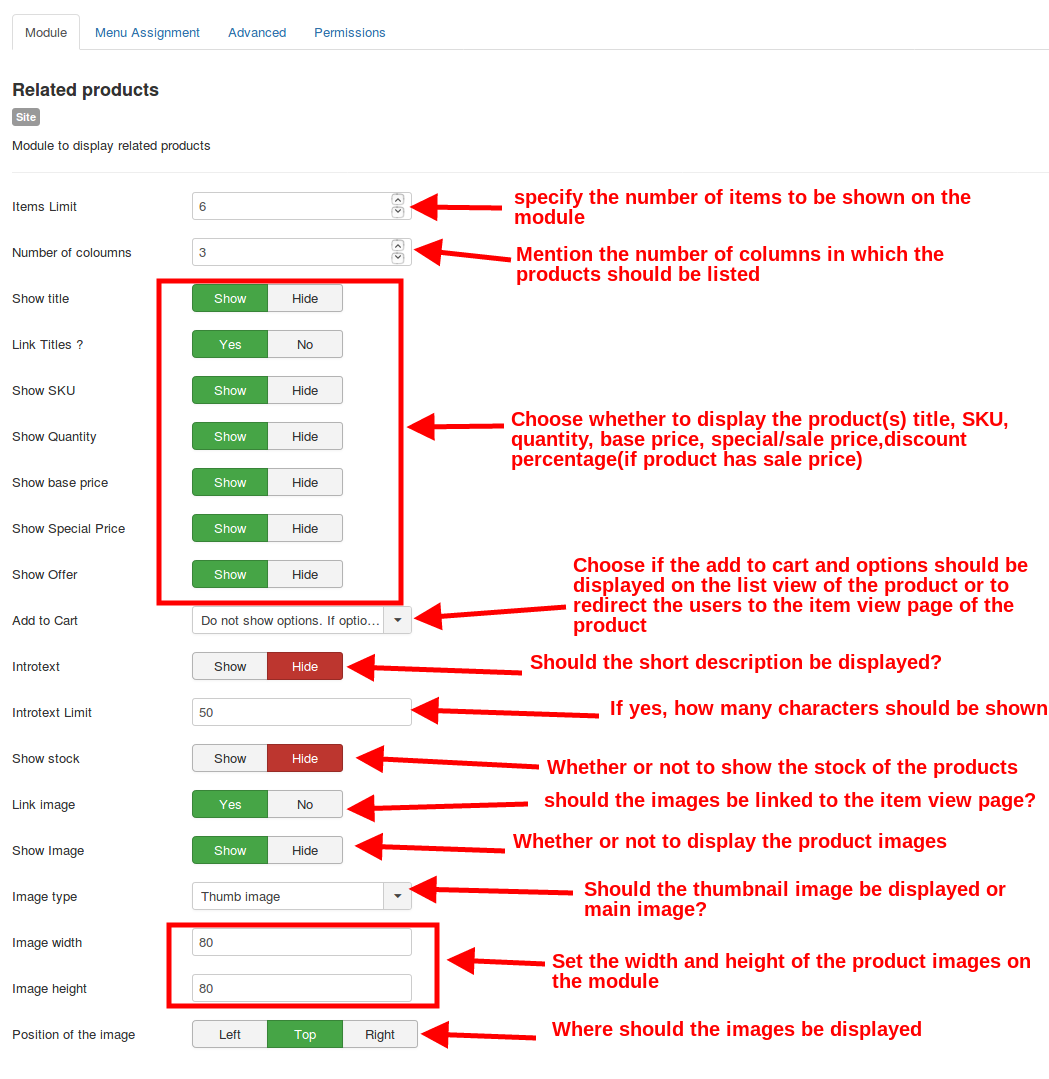 When you finish the layout configuration, go to Menu assignment tab in the module and select the pages where you want to publish the module.

Then access the module tab and assign its position which the module will display in the selected page.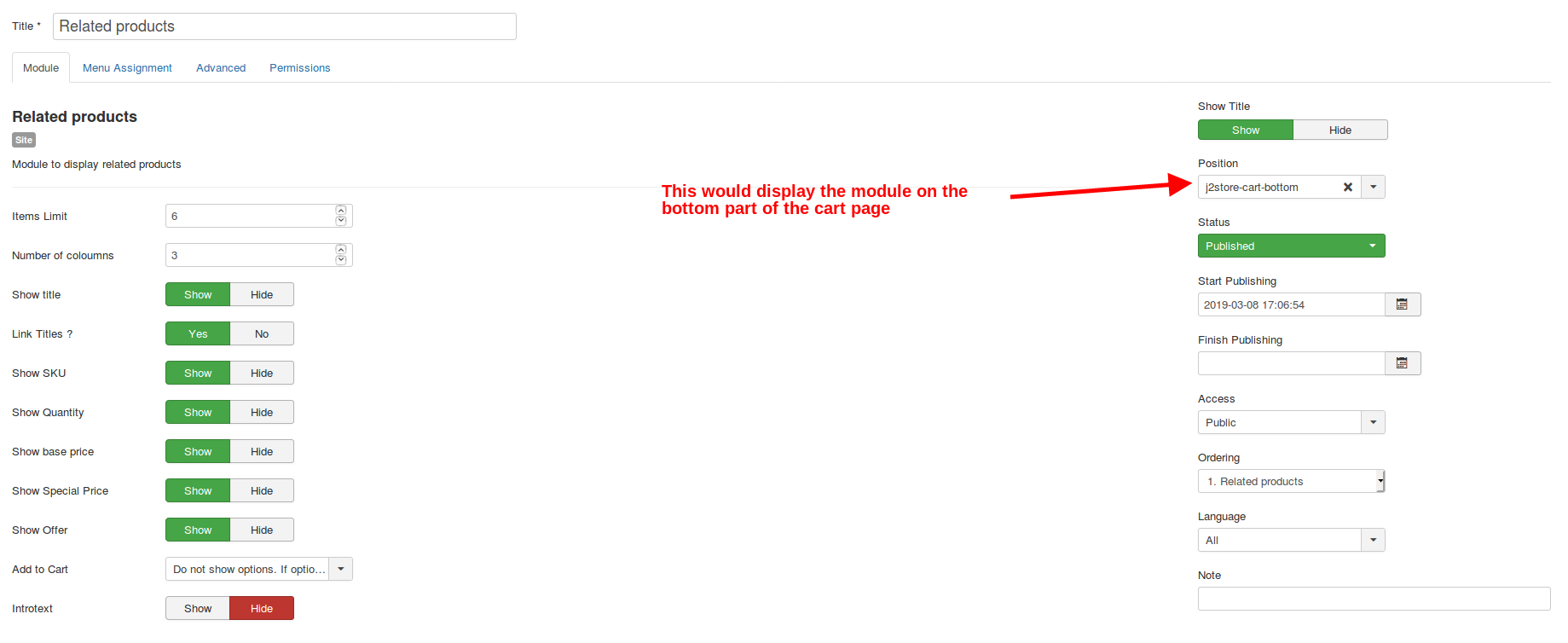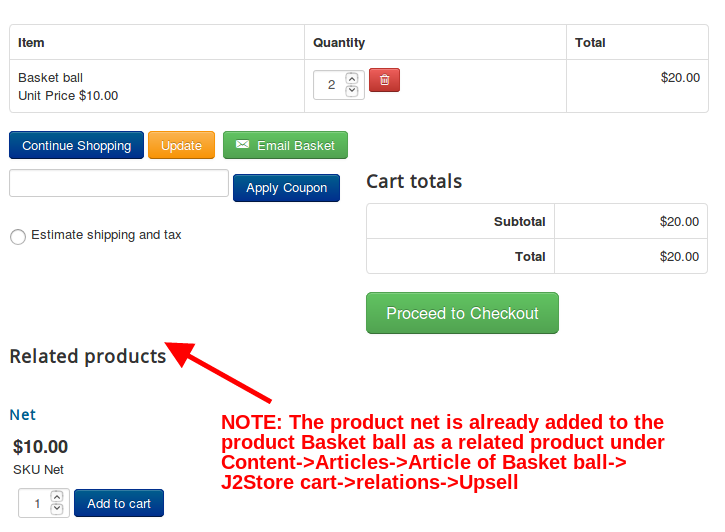 That's it! If you have any question, please feel free to let us know by leaving a comment below, we will reply as soon as possible!
Image Credit: J2store
Latest posts by Product Team
(see all)