You can organize products depending on categories with the conventional list layout, but you cannot assign a product to many categories. In order to help you solve this problem, J2store development team has provided the tag layout which allows a product to be assigned to many categories.
How to do?
Step 1: Let's create the tags which you want to link with the product
Step 2: Create a product and add those tags to product
Step 3: Create menus > link the tags with the menus which are respective with it.
Example
Let's take an example that you are selling coffee mugs, it will be available in 2 categories which are Gifts and Kitchen appliances. Follow the steps below to assign coffee mug to these 2 categories
Step 1: Create 2 tags which are Kitchen appliances and Gifts
Step 2: Create Coffee mugs product
Step 3: Assign 2 tags which you just created to the product article
Step 4: Create menu items for Product tag view, Gifts associate with tag Gifts, Kitchen appliances associate with the tag Kitchen appliances.
Then the Coffee mugs product will be shown in both Gifts and Kitchen appliances.
Do the same steps if you want to assign it to more categories.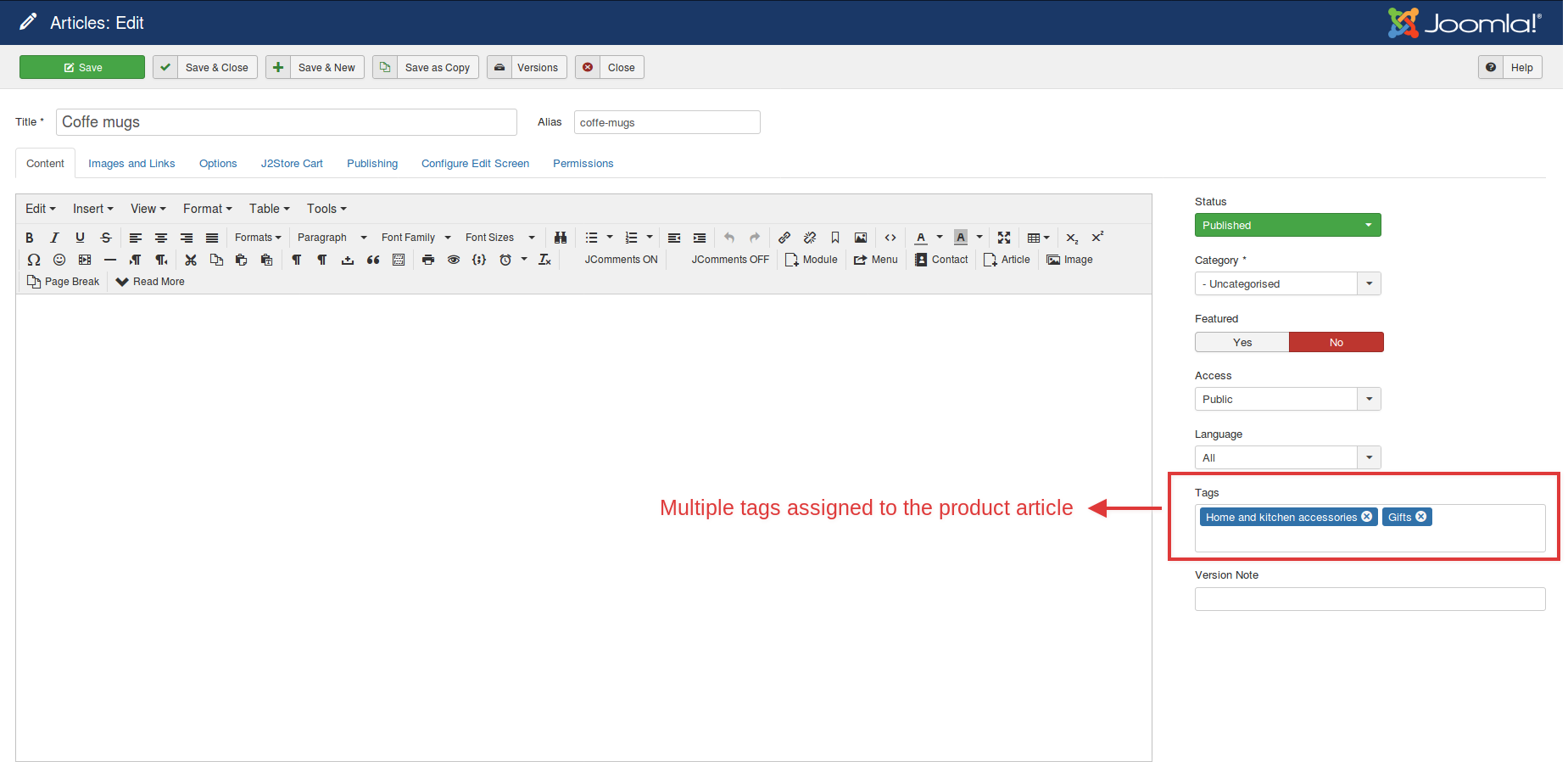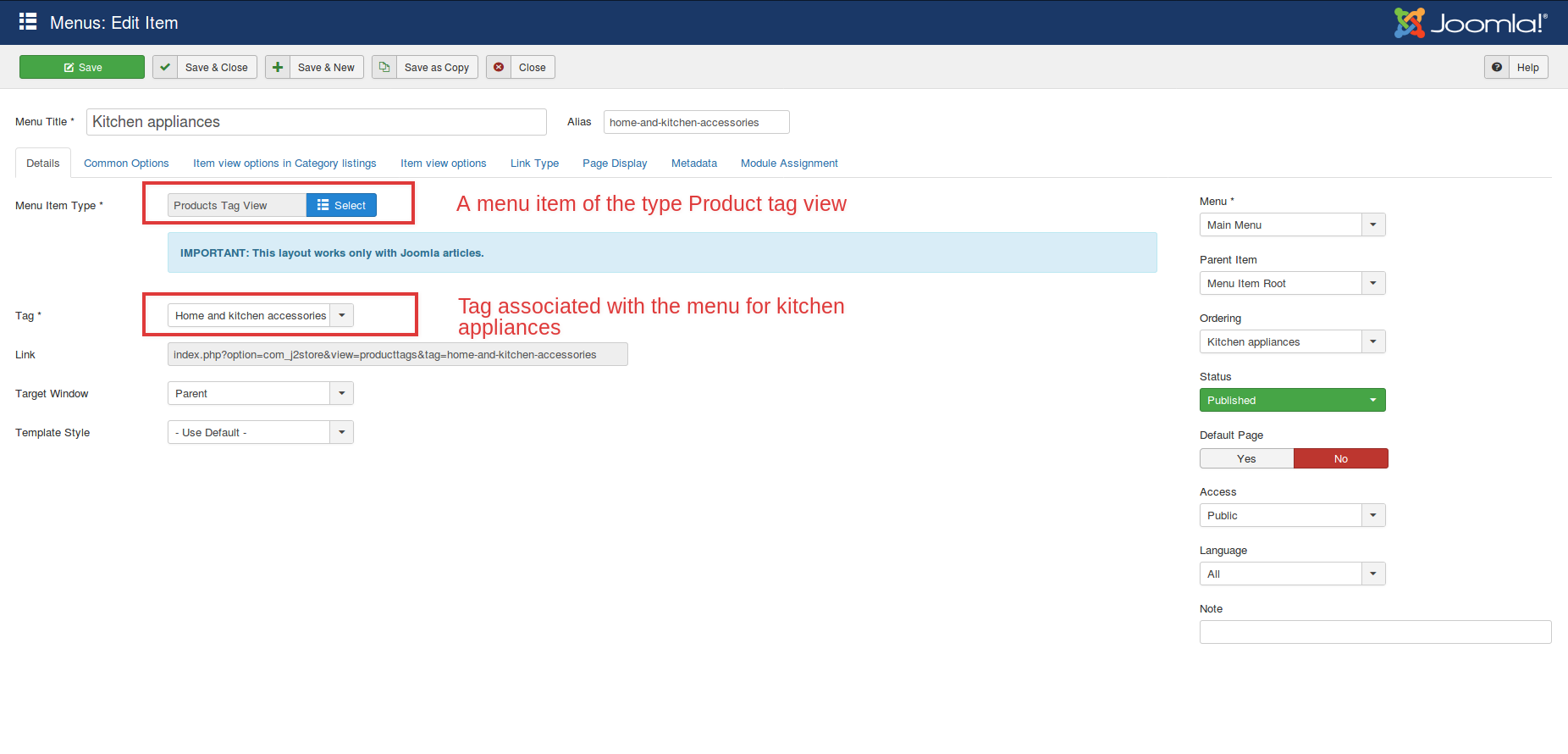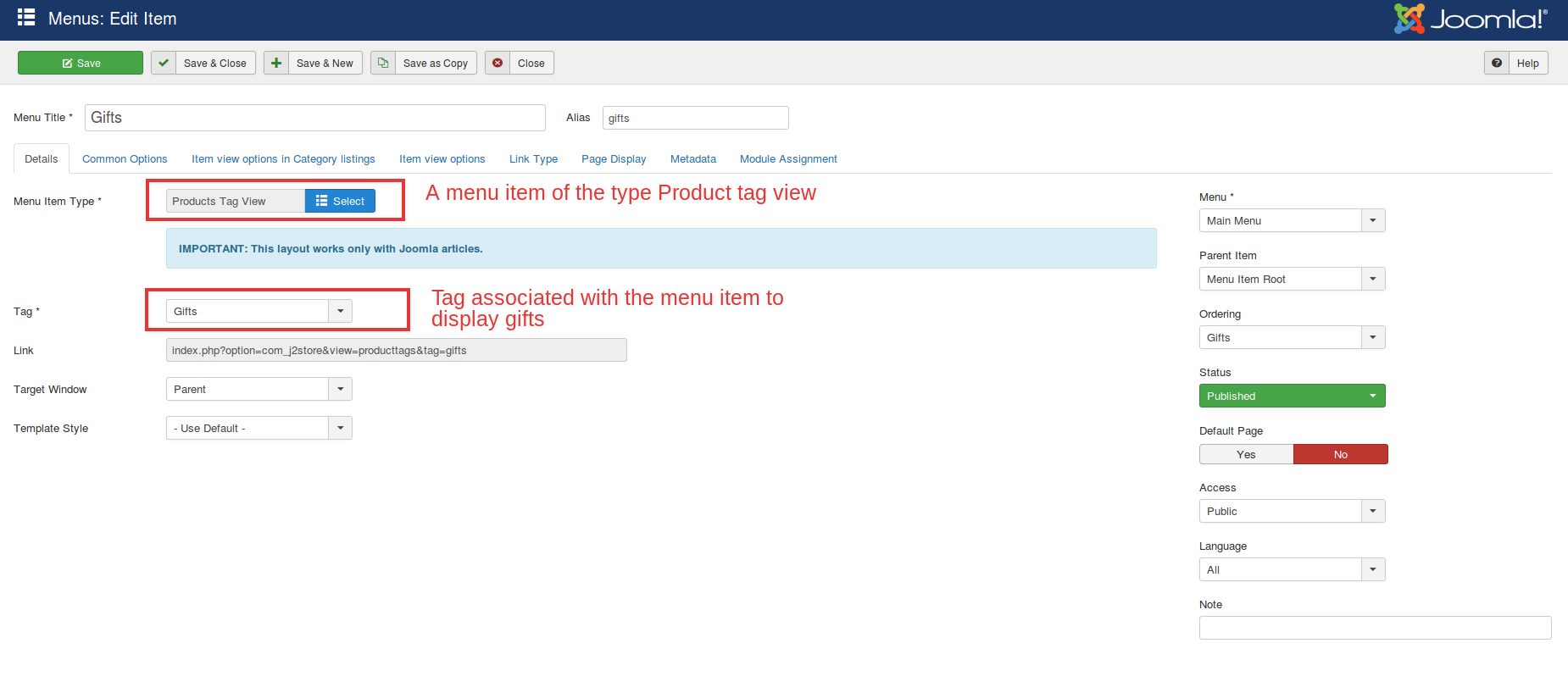 Here is how the frontend will be looked: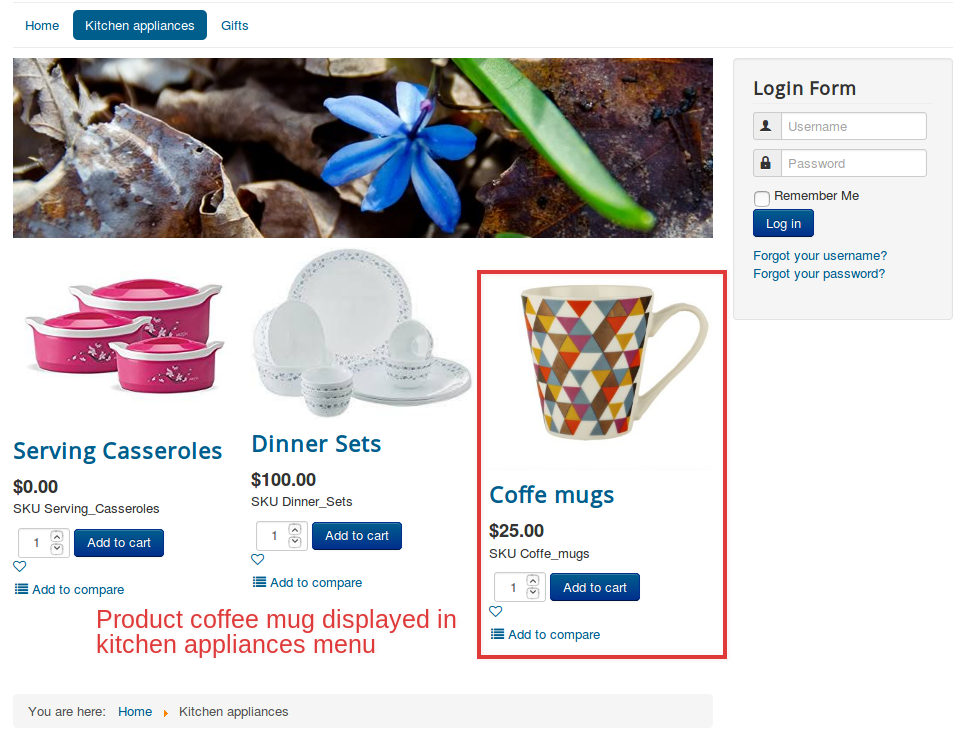 That's it! If you have any question, please feel free to let us know by leaving a comment below, we will reply as soon as possible!
Image Credit: J2store
Latest posts by Product Team
(see all)