Joomla article in default takes the text as the short description. You will see a grey or red line in the article when you want to use the page break or read more.
All the text below the line will be shown as Long Description.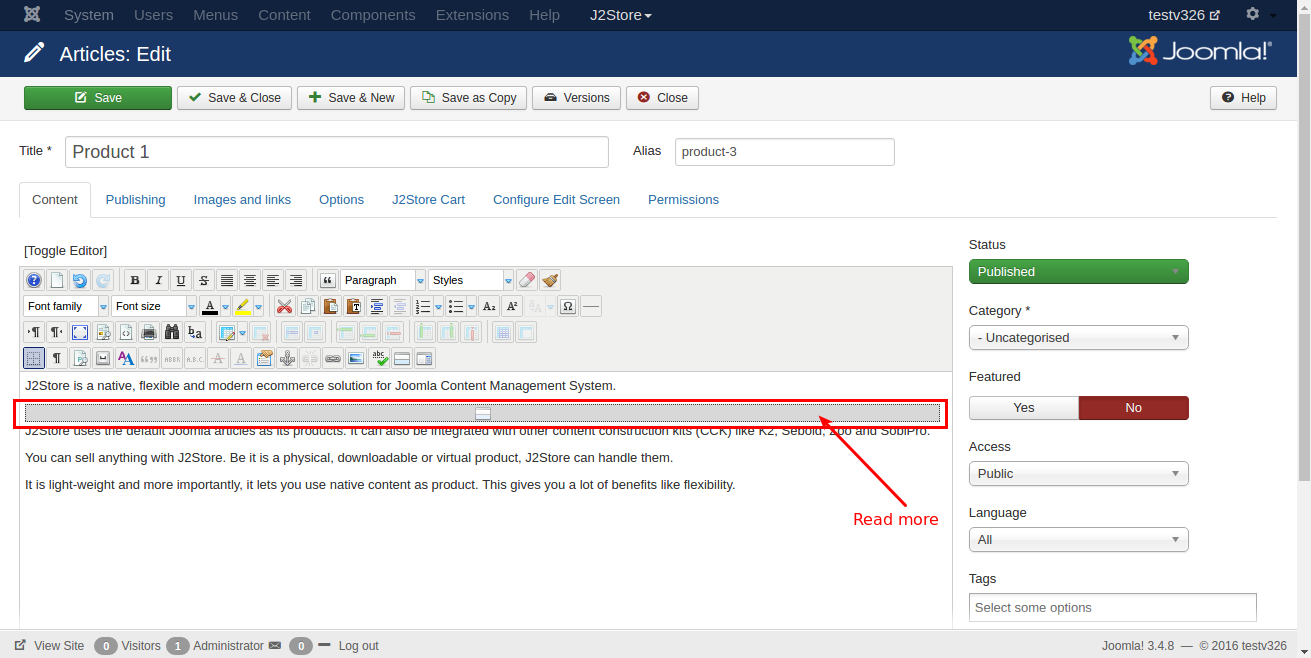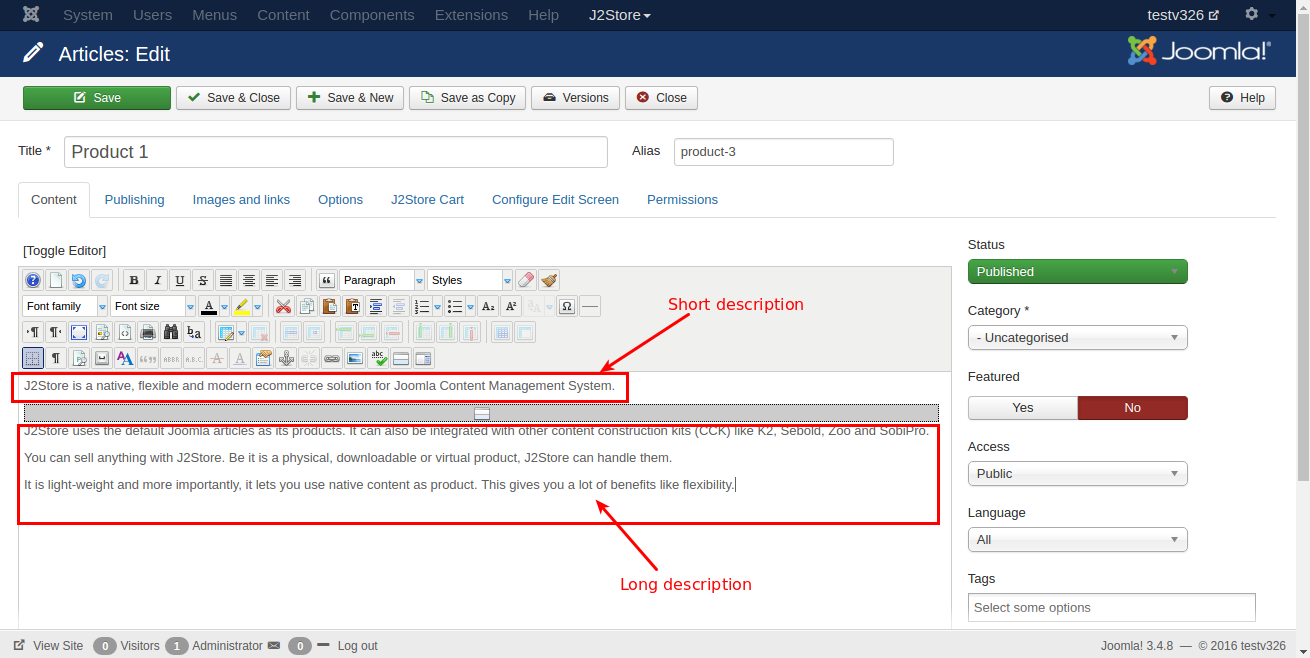 J2store will take the introduction text column as the short description, and long description will be at the full-text column. Both of them are from the _content of Joomla (article table)
Article Manager separates the text to 2 and saves it depending on the position of read more break.
It is possible to disable and enable the long and short description display in both product view and category view.
In version 2
Occasionally, while the long description is disabled but the short one is enabled, but the list layout displays both text and read more text. It seems to happen by triggering the content plugins. The old content plugins process $item-text as $item->introtext.
Therefore, line 576 which has been added for the old plugin compatibility, which results in the issue. It assigns the entire text to introtext// Old plugins: Use processed text as introtext$item->introtext = $item->text;
 In version 3
The read more break works fine.
That's it! If you have any question, please feel free to let us know by leaving a comment below, we will reply as soon as possible!
Image Credit: J2store
Latest posts by Product Team
(see all)