At this page, J2store gives information to add new custom options
Unique Name
You should give a specific name for each option to prevent ambiguity. Therefore, if there are 2 options having similar names, everything will be messed up.
Display / Presentation
The information listing here will be shown with that option
Type
J2store provides 9 available types of options. There are 3 in 9 options having multiple option values, which are:
Dropdown provides you a list with available options. You can choose only one option from this list.
Checkbox provides facility to choose multiple options at the time.
Radio shows all available options in the screen, you can choose only one option.
If you choose these options from the list, there is a new row of fields appearing to fill the option values for the option you choose. You can add any option values number to the option you choose.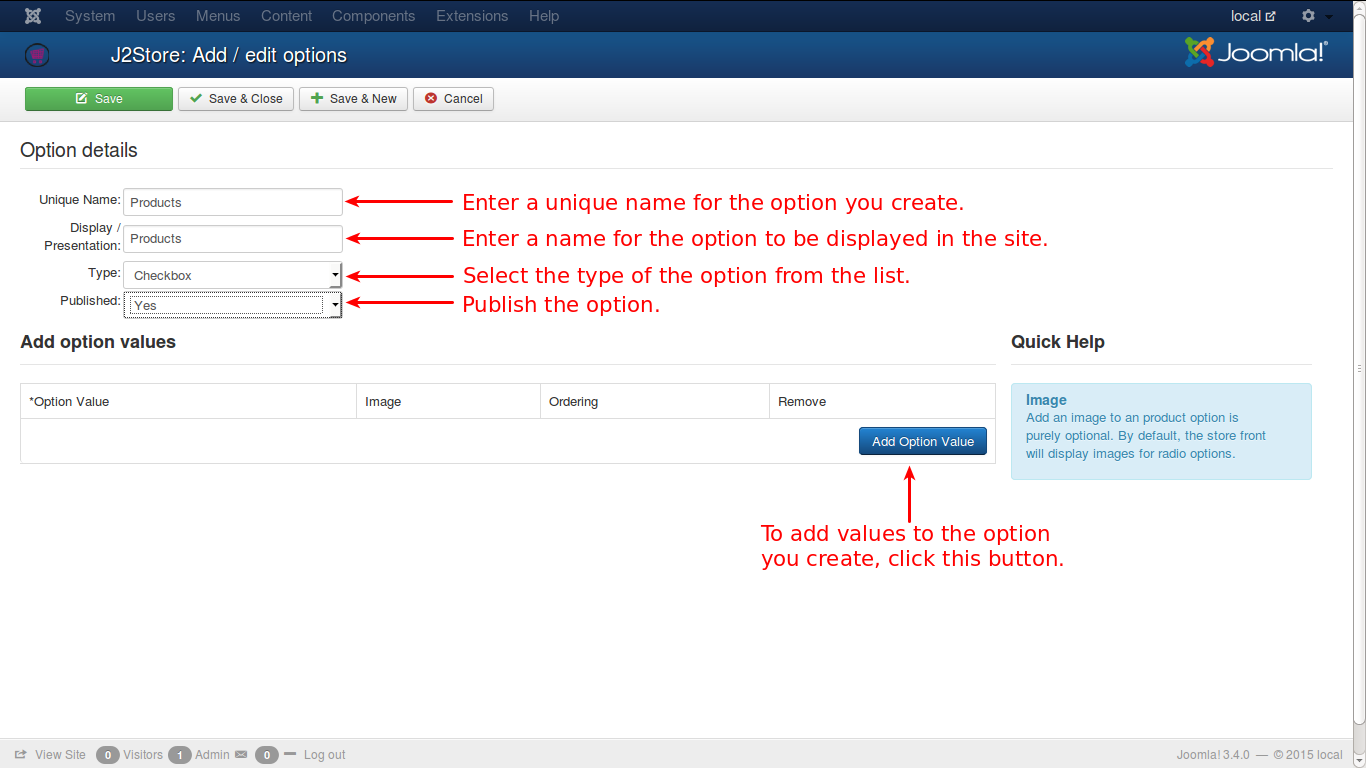 Besides, 6 other options below are impossible to set up option values
Textarea
File
Text
Date
DateTime
Time
Note: Only Radio and Dropdown options are available in Free version, other options are only available in J2store Pro version. In addition, option images will only be visible for radio type options.
Limitations
Note: The type variable product only supports Dropdown and Radio option types.
That's it! If you have any question, please feel free to let us know by leaving a comment below, we will reply as soon as possible!
Image Credit: J2store
Latest posts by Product Team
(see all)