Learndash Vs Memberpress – which is the best LMS plugin that can support your eLearning website effectively? That is a difficult question since each plugin has different specific features which are good for one person but not for another. In order to bring you an overview of different aspects of the two plugins, we would like to show you the blog today: Learndash Vs Memberpress. Let's have a look to find out them clearly.
General Information
Learndash and Memberpress are both LMS tools. Hence, let us explain LMS briefly so that you can easily grasp the concept and understand both plugins. LMS stands for Learning Management System which allows you to manage, track and deliver educational courses, training programs, or other forms of online learning.
In many cases, WordPress website owners will use Elementor LMS Plugins, WordPress eLearning Plugins, or WordPress Online Course Plugins to make all tasks related to LMS become easier and more convenient. Almost choose Learndash or Memberpress to do that, but which one is more suitable for them?
It's time for you to dive into the general information, similarities, and differences between Learndash and Memberpress below!
Learndash
Learndash is well-known as a useful LMS plugin that is developed for the WordPress platform. Thanks to this plugin and a suitable eLearning WordPress Theme, WordPress users can build an eLearning website, then manage and sell educational courses without trouble. Because of its efficient features, Learndash is trusted and used by numerous colleges, universities, training organizations, and companies around the world.
By using Learndash, it's not complicated for eLearning website owners to build a friendly online environment, and offer learners various lesson videos, class talks, and private online learning groups so that they can get the best eLearning area.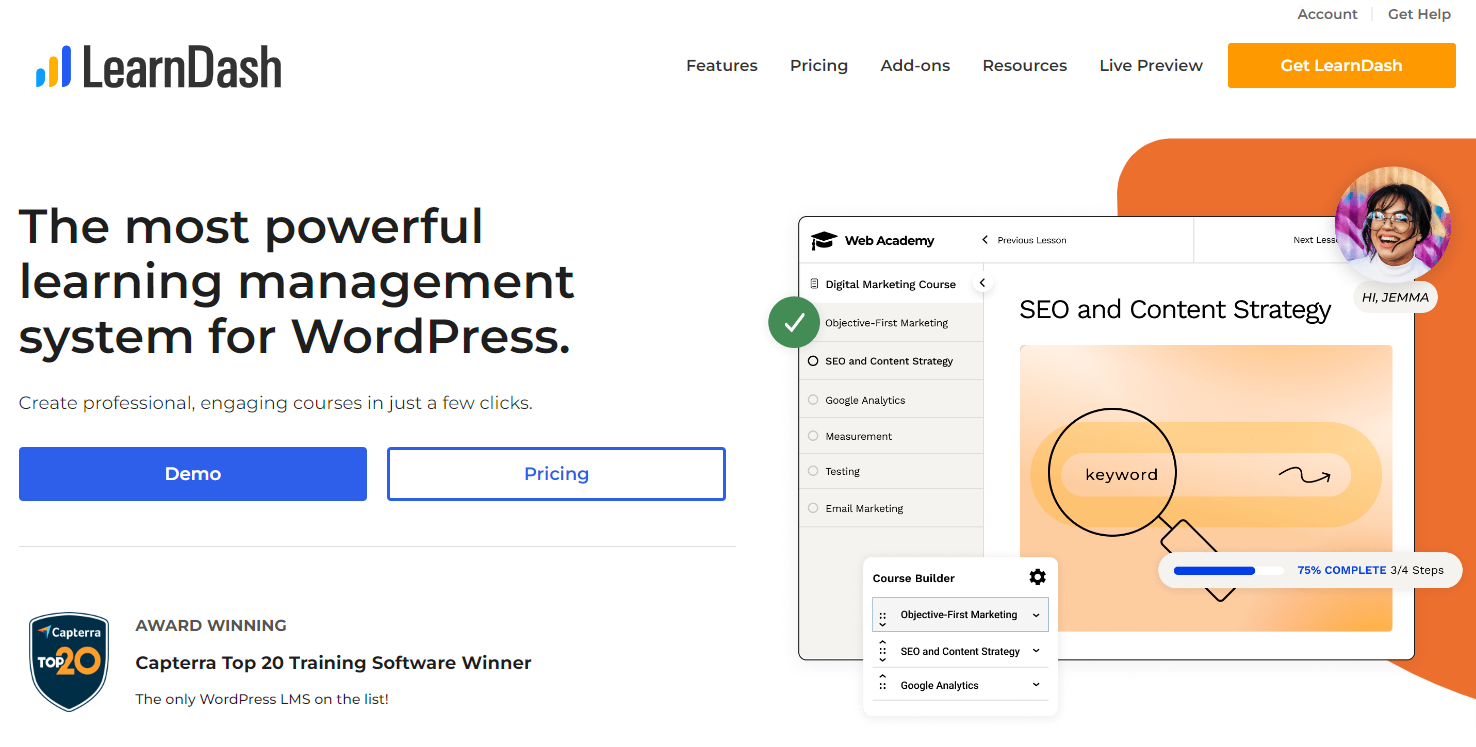 Memberpress
Memberpress, on the other hand, is famous for a membership plugin that assists WordPress users to generate online courses and other membership programs. After that, they can sell and manage digital content or online courses quickly and easily.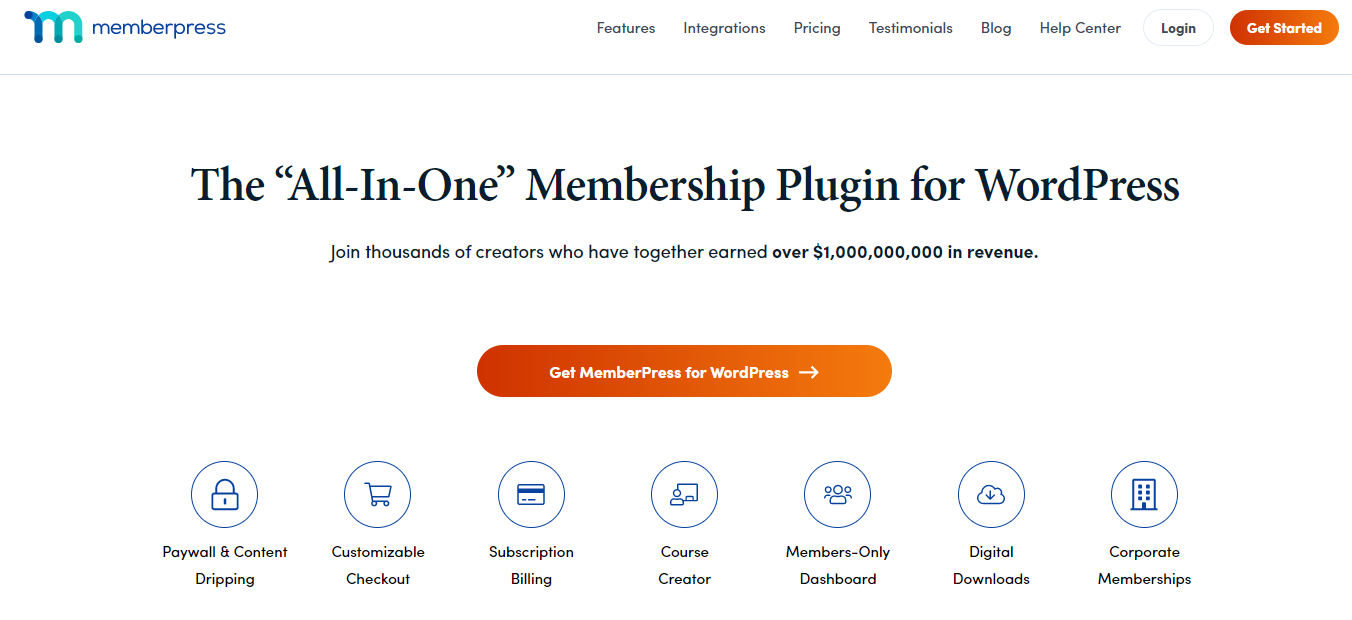 Now, if you are wondering which one is better between Learndash Vs Memberpress, let's move on to the next part to explore the detailed comparison. We will cover the principal factors, including a pricing plan, ease of use, main features/integrations, and support/documentation. Let's get started!
Learndash Vs Memberpress: Detailed comparison
Learndash Vs Memberpress: Pricing
The first aspect of Learndash Vs Memberpress we would like to compare is the pricing plan. The following table will show you a detailed description.
Learndash
Memberpress
Free Plan
No free plan for Learndash Vs Memberpress
Pricing Packages
1 site: $199/year
Basic: $359/year
10 sites: $399/year
Plus: $599/year
Unlimited: $799/year
Pro: $799/year
Included features
Three pricing plans will include basic features, such as payment options, drip-feeding, and third-party compatibility except for ProPanel.
Three pricing plans come with basic features. However, the add-ons will depend on the pricing package you bought.
As you can see, both Learndash and Memberpress offer you 3 pricing options. However, the pricing packages of Learndash are cheaper than Memberpress. That is the reason why we believe that Learndash is a winner in this round.
Learndash Vs Memberpress: Ease of use
In this round, we will explore the ease of use of the two plugins.
Both of them come with a drag & drop builder which can support you to smoothly design and customize your eLearning website without coding skills. In addition, they also work with WordPress Block Editor, helping you build online courses and lessons more conveniently. Besides that, not only Learndash but also Memberpress brings you a friendly interface that allows you to clearly display all the online courses and relevant information on all kinds of screens.
However, there are still some differences between Learndash and Memberpress. In terms of generating and managing content courses, Learndash will assist you in easily adding 3 hierarchies including sections, topics, and lessons. Whereas Memberpress comes with a single menu item, which means you need to access this menu to add, modify or rearrange your content courses.
Memberpress and Learndash are generally easy and convenient to use and manage. Thus, they are tied in this round.
Learndash And Memberpress: Main features and integrations
Principal features
First of all, it's time for us to see the outstanding and vital features of LearnDash. They include:
It enables you to build an effective online learning system with drip-feed course lessons, dynamic content, a modern learner mode, discussion forums, regular webinars, and much more.
Robust learner management is also available for you to control a lot of different groups of learners, bulk enrollment, automatic online course removals, etc.
Learndash allows you to generate completed examinations, interesting quizzes, and games, such as leaderboards, certifications, badges, etc. That is the reason why you can create an active vibe for your learners when they join your online courses or classes.
The plugin also brings you the ability to set up the course prerequisites, automatic notifications, and automatic cancellations.
Although Memberpress focuses on developing the membership selling process, it still comes with the same features as Learndash. For example:
This plugin supports you to create an eLearning system on the WordPress platform via simple functions. Hence, you are able to get helpful features such as content drip-feeding, dynamic content, premium community forums or discussion forums, and more.
You can also generate a lot of attractive coupons with expiration dates to engage more potential learners' attention.
Memberpress helps you generate a collection of delightful quizzes, and then you can offer it to your learners to give them a wonderful atmosphere.
It is easy to recognize that Learndash is providing more features related to online learning courses than Memberpress.
Integrations & add-ons
| | | |
| --- | --- | --- |
| | Learndash | Memberpress |
| Add-ons | It comes with several add-ons, allowing you to conveniently generate learning videos, and tutorials as well as improve the learning experience of learners. | It is compatible with some simple add-ons, supporting you to build and develop online courses with a few basic steps. |
| eCommerce plugin integrations | WooCommerce & Easy Digital Downloads | Only WooCommerce |
| Payment plugin integrations | Paypal, 2Checkout & SamCart | Stripe, Paypal, SamCart & Authorize.net |
| Membership plugin integrations | Memberpress, Restrict Content (Pro) & Paid Memberships (Pro) | Paid Memberships (Pro) & Restrict Content (Pro) |
| Forum plugin integrations | BuddyPress, bbPress & Slack | BuddyPress, bbPress & Slack |
| Email marketing plugin integrations | MailChimp, WPFusion & ConvertKit |  MailChimp, AWeber, ConstantContact & ConvertKit |
| Customer Relationship Management (CRM) | Zapier & Salesforce | Zapier & Salesforce |
It is clear that Learndash is more outstanding than Memberpress because Learndash comes with more add-ons and integrates with more plugins than Memberpress.
Therefore, in this round, Learndash is the winner.
Learndash And Memberpress: Support and documentation
This is the final round in the comparison of Learndash Vs Memberpress.
In terms of support services, you can use email to contact the Learndash team so that they can immediately support you from 7 am to 4 pm EST. Conversely, Memberpress will support you via ticket system and you have to wait for 1 or 2 days to receive their response. However, in general, they are maintaining good client support services.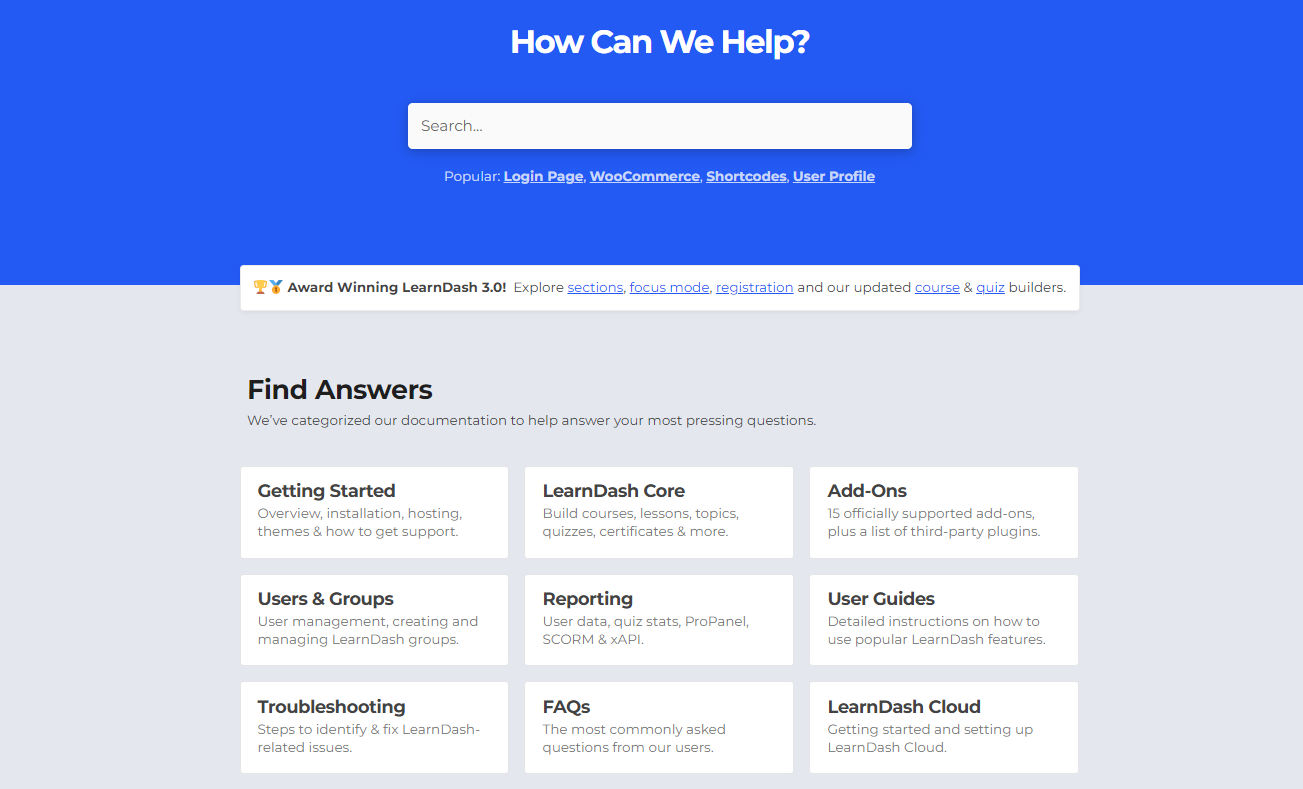 If we talk about documentation, both Learndash and Memberpress provide with you clear and detailed documentation so that you are effectively able to set up all online learning systems without any difficulties. However, the knowledge base that Learndash offers seems longer and more comprehensive than Memberpress.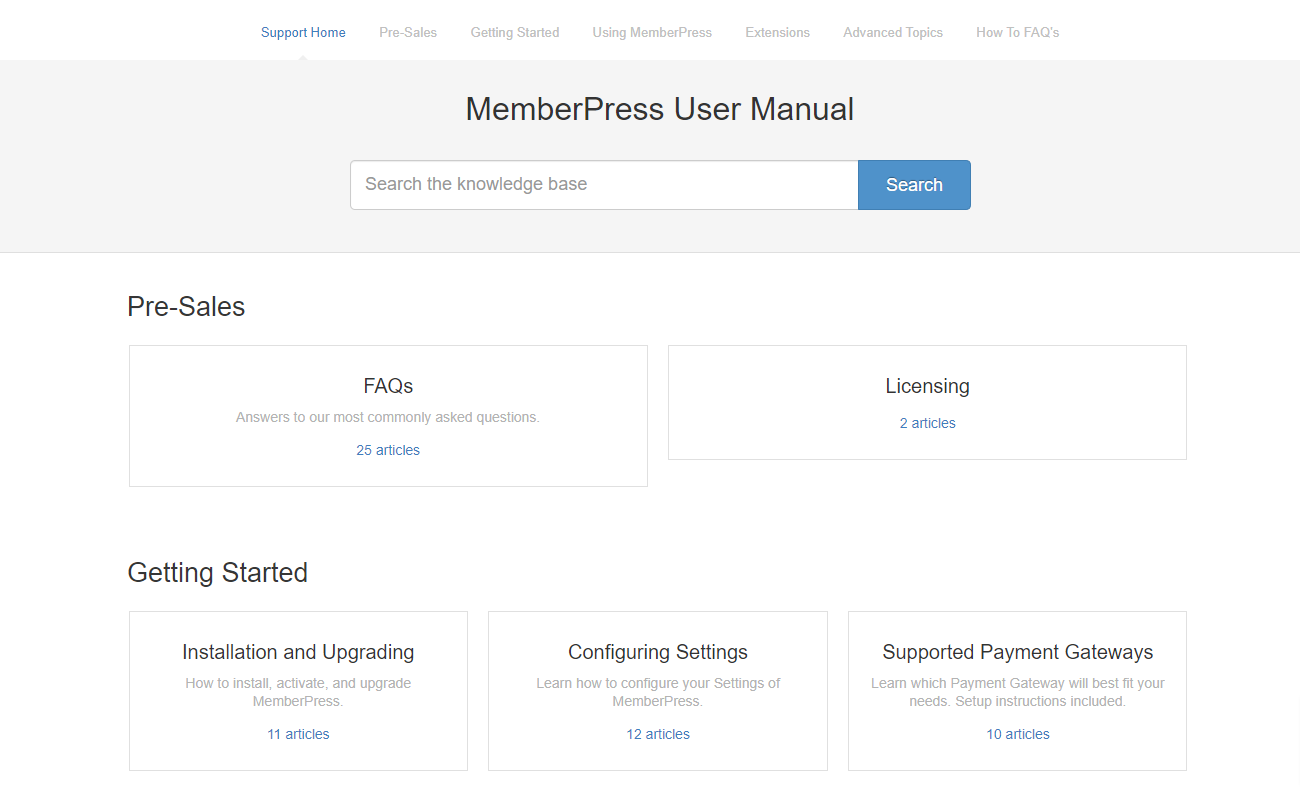 Hence, we can see that Learndash is doing a little better than Memberpress.
Summarizing and evaluating: Learndash Vs Memberpress
All things considered, the battle above may give you the best suggestion when you feel confused between Learndash Vs Memberpress. Although Learndash won 3 in 4 rounds, Memberpress is also a powerful plugin to help you build and manage an eLearning system.
If you just need a useful tool assisting you to generate and manage online learning courses on your website so that your learners can join and study directly, Learndash is an ideal option for you. Conversely, in case you desire to bring your learners the memberships along with your online courses, Memberpress is a more suitable choice. This depends on your purposes.
In conclusion, each plugin has its own strengths. So, it's a good idea for you to clearly find out Learndash Vs Memberpress before choosing the most reasonable one. Finally, don't forget to follow us to get more plugin comparison blogs. If you need to renew your site with a new responsive and eye-catching theme, let's take a look at our Free WordPress Themes. Thanks for your reading and have a nice day!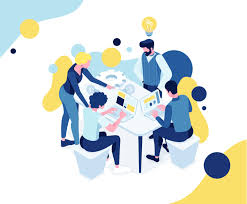 Latest posts by LT Digital Team (Content & Marketing)
(see all)